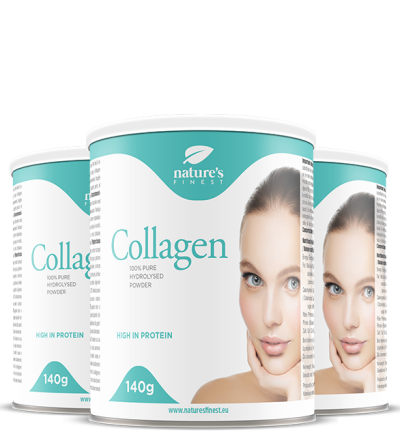 Collagen powder 2+1 FREE
dietary supplement
Completely pure and natural collagen
For beautiful skin, healthy hair and stronger nails
100% hydrolysed collagen powder
Without fillers, anti-stick agents, artificial sweeteners and flavours
Collagen in form of powder for optimal absorption
Net 420 g | for 42 days
14-day refund policy

Free delivery for orders over 50€

Delivery within 6-7 working days









COLLAGEN IS THE MOST ABUNDANT PROTEIN IN HUMAN'S BODY.
In a hydrolysed form, collagen is easily absorbed into the body and reaches target tissues.
Collagen is a very important connective tissue in the human body, as it is essential for the body's elasticity and strength. It is mainly found in the skin, hair, nails, cartilage, bones and muscles.
Improves the health of your skin:
For better elasticity and hydration of the skin. With age, our body's natural ability to produce collagen reduces, leading to dry skin and wrinkles.
Helps relieve joint pain:
Collagen helps maintain the integrity of your cartilage, which is the rubber-like tissue that protects your joints.
Help strengthen bones:
Bones are mostly composed of collagen, which gives them structure and helps them stay strong. Just as the collagen in your body deteriorates as you age, so does bone mass. This may lead to conditions like osteoporosis, which is characterized by low bone density and linked to a higher risk of bone fractures
Stimulates muscle protein synthesis:
Between 1–10% of muscle tissue is composed of collagen. This protein is necessary to keep your muscles strong and functioning properly.
(Researches show that collagen intake can stimulate the synthesis of muscle proteins such as creatine)
Helps for faster growth of hair and nails.
ONLY 1 NATURAL INGREDIENT!

HYDROLYZED COLLAGEN POWDER

Completely pure bovine collagen type II, without any fillers, anti-stick agents, artificial sweeteners or flavours. A source of essential proteins from which almost all structures in our body are built.
Why choose Nature's Finest collagen?

Without additives, colouring agents or flavours
Pure collagen for optimal absorption

With added fillers, colouring agents and flavours
With additives and poor absorption
Jen
Just what I was looking for! Pure collagen powder, for beautiful skin, firm nails and strong hair. Great!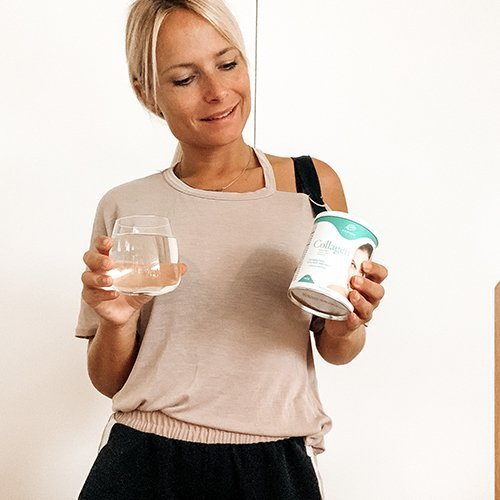 Tanya
I like that it doesn't contain any additives. I just started using it, will let you know the results!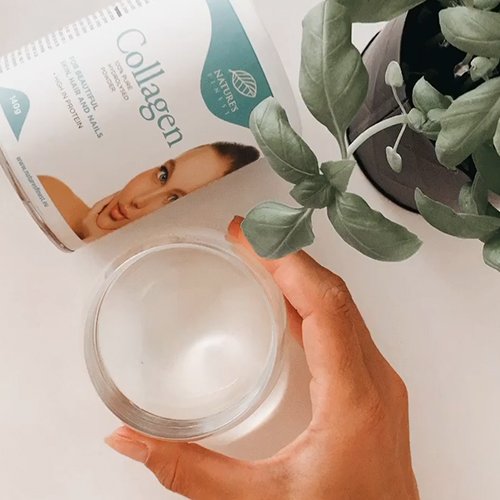 Noel
Collagen is an important building substance for our body, so I wanted the highest quality collagen I could find. Amazing product!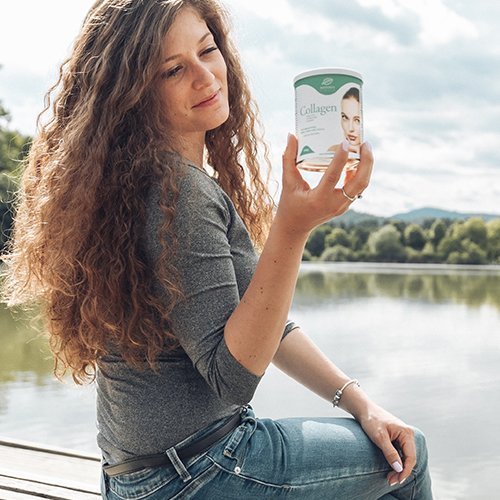 Why do I need collagen?
After the age of 20, collagen production slows down, so its degradation becomes faster than its synthesis.
Thus, until the age of 45, the amount of collagen can be reduced by as much as 30%, leading to visible signs of aging, such as loose skin, wrinkles, brittle nails and hair, as well as reduced mobility.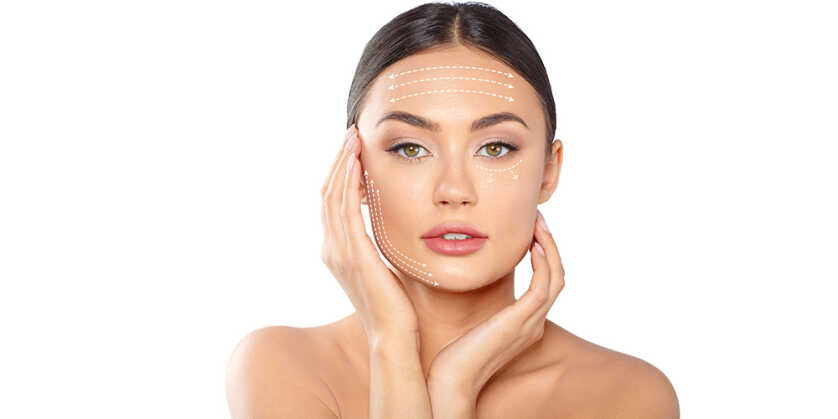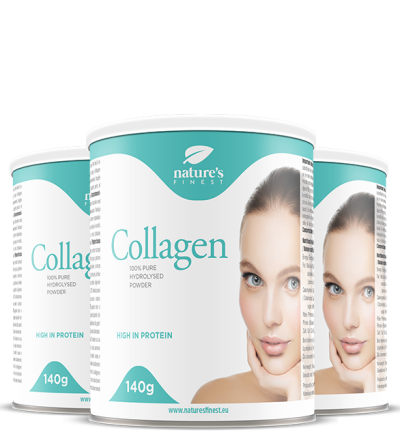 Collagen powder 2+1 FREE
Hydrolysed collagen powder

For better skin health

Helps relieve joint pain

Improves bone strength

Stimulates muscle protein synthesis

For faster growth of hair and nails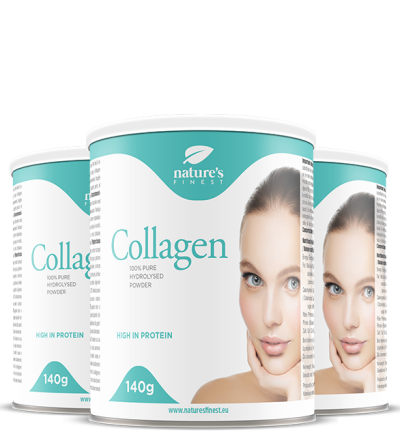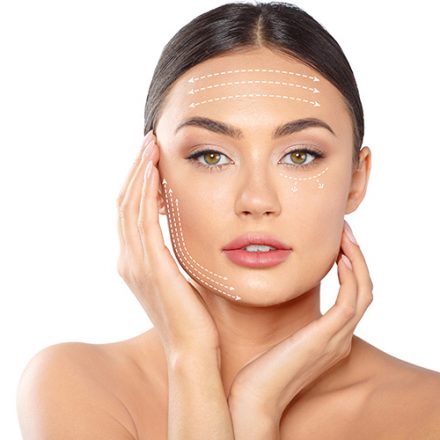 Collagen powder 2+1 FREE
Completely pure and natural collagen
For beautiful skin, healthy hair and stronger nails
100% hydrolysed collagen powder
Without fillers, anti-stick agents, artificial sweeteners and flavours
Collagen in form of powder for optimal absorption
100% purchase protection with the option of returning the product - no questions asked.





USAGE INSTRUCTIONS

Ingredients

Nutritional Values

CUSTOMER REVIEWS (

0

)
USAGE INSTRUCTIONS

The recommended daily dose is 10g. Mix in water or your favourite beverage and leave for 2 minutes until the collagen dissolves completely.

Warnings

We recommend taking a dietary supplement as part of a varied and balanced diet and a healthy lifestyle. The recommended daily amount or dose must not be exceeded. A dietary supplement is not a substitute for a balanced and varied diet. Keep out of reach of children!

Ingredients

Collagen powder – a dietary supplement.

Ingredients: 100% hydrolysed collagen powder.

Nutritional Values

| | | |
| --- | --- | --- |
| | per 100 g | per 10 g |
| Energy | 0 g | 0 g |
| Total fat | 0 g | 0 g |
| from which saturated | 0 g | 0 g |
| Carbohydrates | 0 g | 0 g |
| from which sugars | 0 g | 0 g |
| Protein | 90 g | 9 g |
| Salt | < 2 g | < 2 g |

*NRV = Nutrient Reference Value

CUSTOMER REVIEWS (

0

)
Only 45€ left till FREE DELIVERY
Special offer only here!
Add to your order and save!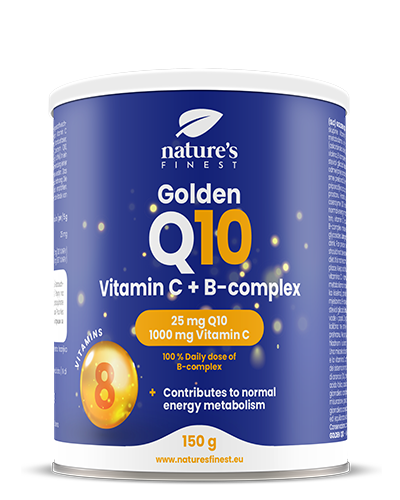 Golden Q10
Revolutionary formula with coenzyme Q10, vitamin C and B-complex for protection against oxidative damage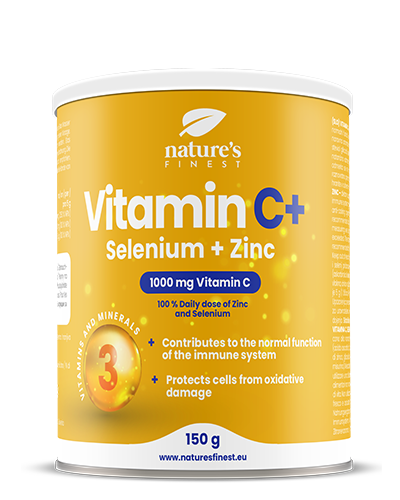 Vitamin C + Selenium + Zinc
Revolutionary formula with vitamin C, selenium and zinc for strong immune system!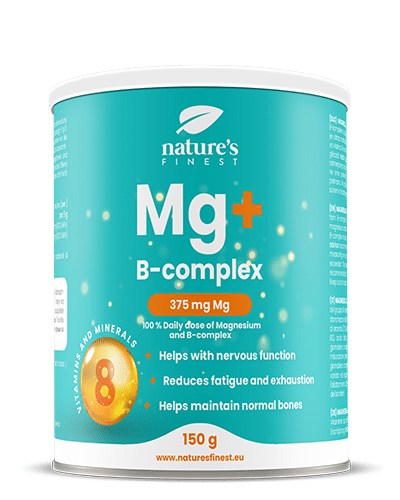 Magnesium + B-complex
A revolutionary formula with magnesium and B vitamins to reduce fatigue and exhaustion