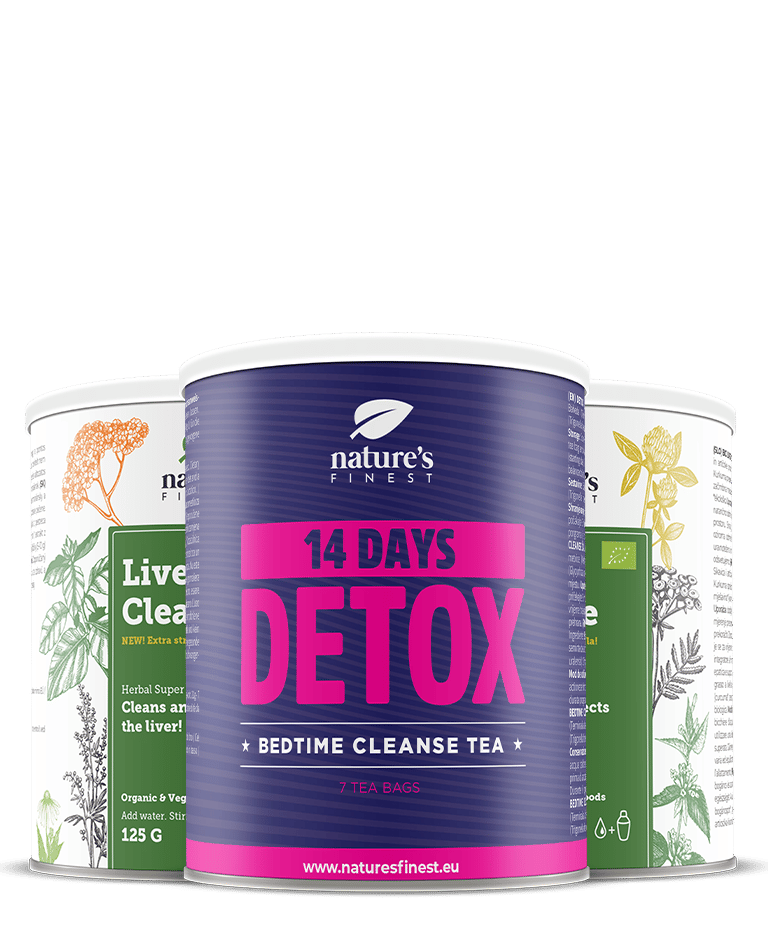 Detox Night Tea + 2x LIVER CLEANSE FREE
dietary supplement
Natural blend of superfoods which supports proper liver function
Organically produced
Supports healthy liver
Helps cleanse and detoxify the liver
Prevents the accumulation of fat around the liver
Supports the immune system
Great taste
Net 171 g | for 44 days
14-day refund policy

Free delivery for orders over 50€

Delivery within 6-7 working days









STUBBORN BELLY FAT IS A RESULT OF FATTY LIVER
Are you also among those who, despite regular exercise, giving up unhealthy food and an active lifestyle, can not get rid of the belly fat?
Maybe it is time to cleanse your liver...
Liver cleanse is a drink with a pleasant orange taste which, with the help of its four active ingredients, promotes healthy liver. The drink stimulates detoxification and liver cleansing, and fights against accumulation of fat around the liver. It protects and helps maintain liver's health. This drink has a perfect combination of four superfoods for eliminating liver problems.
It helps the body eliminate accumulated toxins and thus prevents the accumulation of fat around the liver, supports liver health and allows the regeneration of cells and tissues.
100% NATURAL AND EFFECTIVE INGREDIENTS!
MILK THISTLE
Milk thistle is an herb known for its detoxifying effects and it is essential in the fight against the fat around the liver. It effectively cleanses the body and supports a healthy digestion, so it is excellent anti-constipation agent.
SCHISANDRA
Schisandra is a Chinese herb used in traditional medicines as an herbal tonic for the whole body. It cleanses and protects the liver, which has a huge effect on liver health.
ARTICHOKES
Artichokes are great for preventing fatty livers. They have the ability to cleanse and detoxify the liver. In addition, they help you lose weight and promote regular digestion. 
TURMERIC
Turmeric is a yellow spice, which is known as one of the most powerful anti-inflammatory herbs. It acts as a powerful antioxidant and supports the immune system, nervous system, maintains the health of joints, lungs, heart and liver.
Why is it important to cleanse the liver?

Allows proper fat metabolism

F

orms all the necessary enzymes for digestion

Inhibits the accumulation of excess weight

Inhibits fat metabolism

Poor production of digestive enzymes

The result is accumulation of excess fat
Sarah
I use it anytime when I do not feel good, especially because of bad food. Helps me a lot!
Emily
After the tea I feel relaxed and I sleep well. This is why in the morning I do not fell tired and bloated. Definitely recommend it!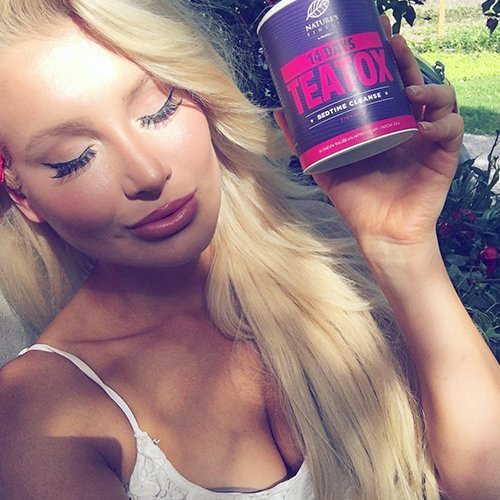 Joe
It is essential for after the holidays. I use it together with the detox drink.
What are the main symptoms of fatty liver?
Feeling tired for no reason

Lack of energy and concentration

Abdominal bloating 

Accumulation of fat around the abdomen

Irregular digestion and excessive sweating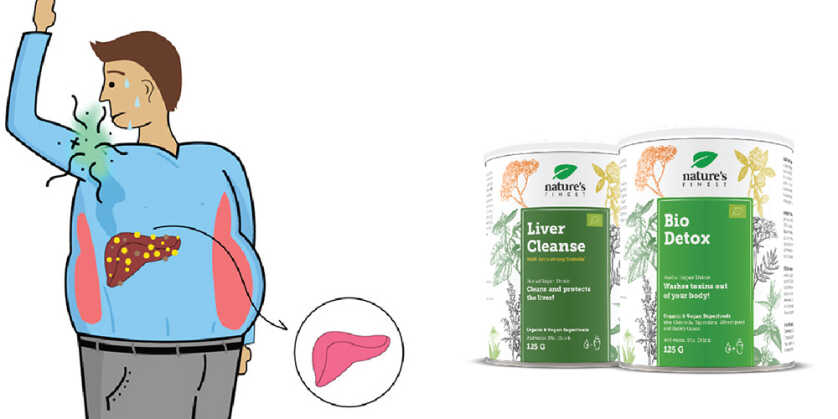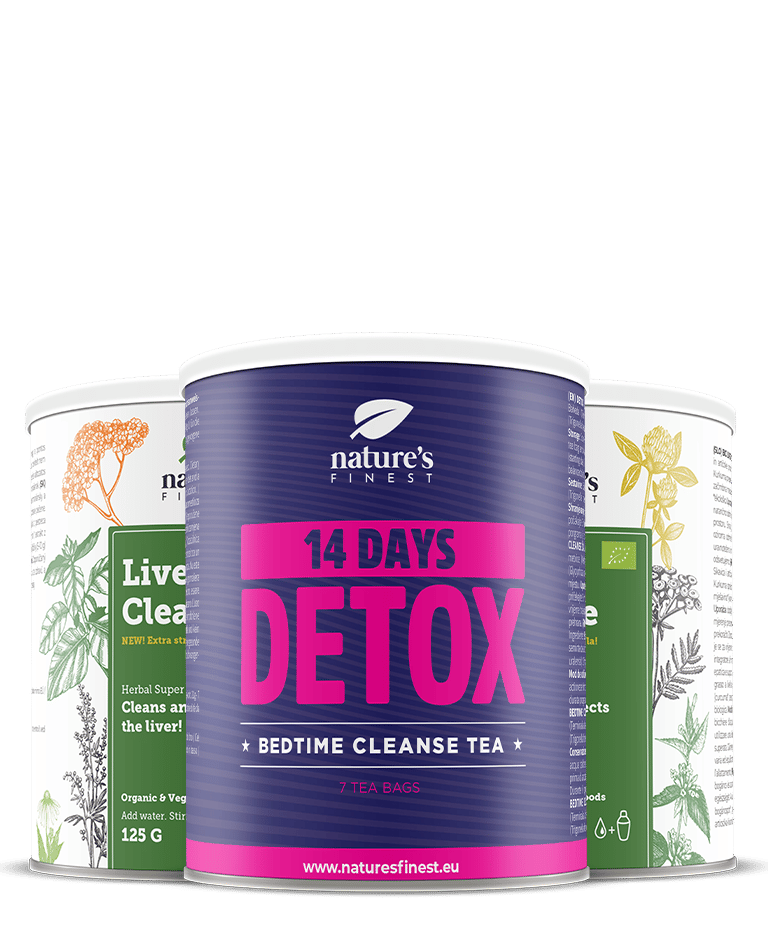 Detox Night Tea + 2x LIVER CLEANSE FREE
A natural blend which supports liver function

Supports healthy liver

Helps cleanse and detoxify the liver

Prevents the accumulation of fat around the liver

Supports the immune system

Great taste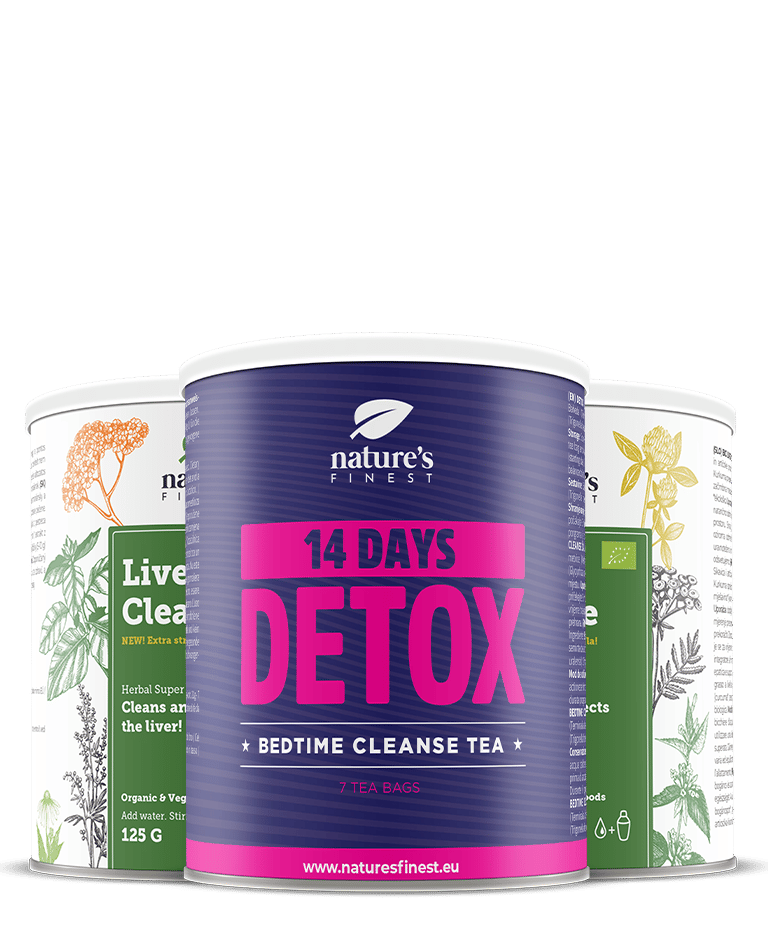 Detox Night Tea + 2x LIVER CLEANSE FREE
Natural blend of superfoods which supports proper liver function
Organically produced
Supports healthy liver
Helps cleanse and detoxify the liver
Prevents the accumulation of fat around the liver
Supports the immune system
Great taste
100% purchase protection with the option of returning the product - no questions asked.
CUSTOMER REVIEWS





USAGE INSTRUCTIONS

Ingredients
USAGE INSTRUCTIONS

LIVER CLEANSE: The recommended daily amount is 5 g or 1 teaspoon. Stir in a glass of water.

Detox Night Tea: Pour hot water over the DETOX tea bag and wait for 3 minutes. For best results, we recommend that you do not sweeten the tea. You can add lemon.

In the package you receive 7 tea bags of DETOX TEA bedtime (for every other night).

Warnings

We recommend taking a dietary supplement as part of a varied and balanced diet and a healthy lifestyle. A dietary supplement is not a substitute for a balanced and varied diet. The recommended daily amount or dose must not be exceeded. Keep out of reach of children!

Ingredients

LIVER CLEANSE – dietary supplement.

Ingredients: Milk thistle, sweetener erythritol, turmeric powder, natural orange flavor (3%), ginger powder, cinnamon, artichoke extract. *Organic

DETOX TEA bedtime tea – dietary supplement

Ingredients: licorice root (Glycyrrhiza glabra), burdock root (Arctium lappa), lotus leaves (Nelumbo nucifera), Greek hay seeds (Trigonella foenum-graecum), hawthorn fruit (Crataegus monogyna), peppermint leaves (Mentha piperita).
Only 45€ left till FREE DELIVERY
Special offer only here!
Add to your order and save!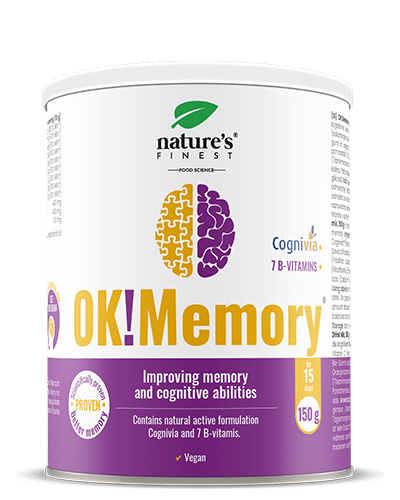 OK!Memory*
Improve concentration and memory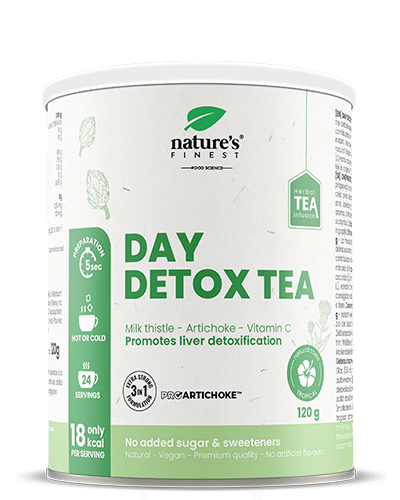 Day Detox Tea*
Natural tea blend with powerful healing herbs - white tea, milk thistle and artichoke extract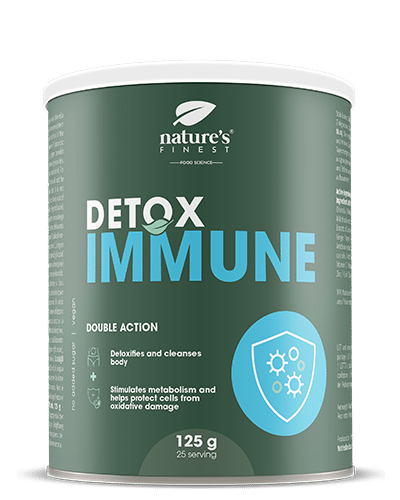 Detox Immune*
2-in-1 detox formula that cleanses the body and strenghtens your immune system