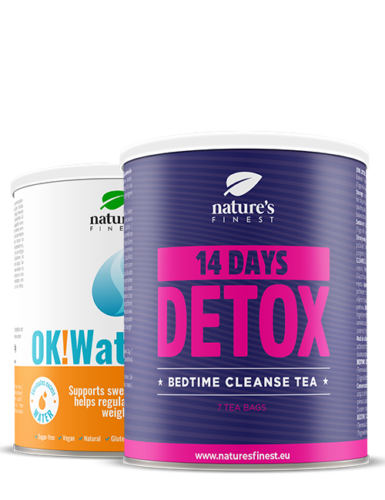 Slimbelly
A delicious drink that helps eliminate excess water and contributes to weight loss
Prevents retention of excess water in body
Reduces bloating and puffiness
Contributes to weight loss
Supports urinary tract functions
Speeds up sweating during physical activity
Proven to work 
Helps to stimulate the excretion of accumulated toxins
Net 171 g | for 29 days
14-day refund policy

Free delivery for orders over 50€

Delivery within 6-7 working days









WHY DOES IT WORK?
Nettle root extract
Nettle is one of the best-known medicinal plants and is excellent for promoting the excretion and drainage of water from the body. It also supports renal excretory functions, venous circulation and urinary tract functions.
Elderberry extract
Elderberry supports sweating and contributes to weight loss and weight management. It also supports the immune system and improves blood circulation.
Liquorice
It helps support the immune system and digestion, and promotes weight loss.
Lotus
The lotus is an aquatic plant with large flowers and is a well-known traditional herb from India.
Greek hay
Fenugreek, or fenugreek, is a plant whose medicinal properties have been known to ancient man. It has been used to improve appetite, treat abdominal disorders and stimulate digestion.
Glog
Hawthorn is traditionally used in folk medicine to relieve many ailments.
Nicole
I ADORE the OK!WaterOut! My digestion is much better and I said bye-bye to bloating! I'm very happy!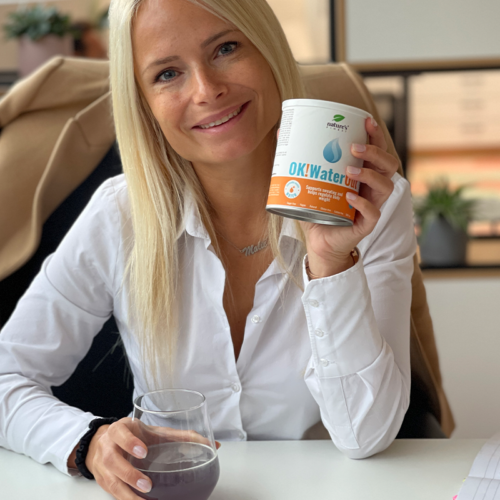 Audrie
After the tea I feel relaxed and I sleep well. This is why in the morning I do not fell tired and bloated. Definitely recommend it!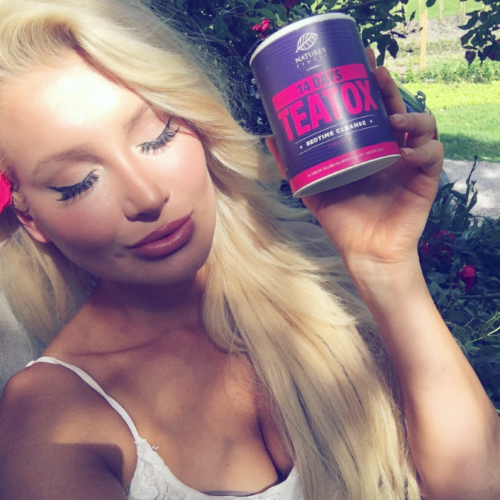 Helena Sophia
Great thing! Eliminates bloating and tastes great!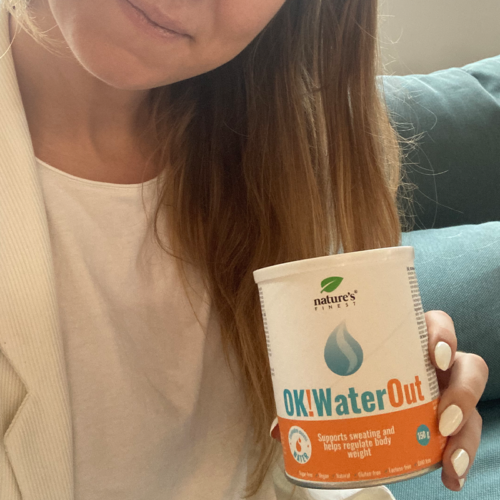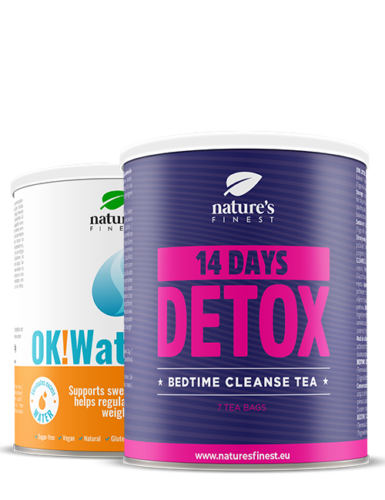 Slimbelly
Pineapple-flavoured drink for faster elimination of excess water

Prevents retention of excess water in body

Reduces bloating and puffiness

Contributes to weight loss

Supports urinary tract functions

Proven to work

Helps to stimulate the excretion of accumulated toxins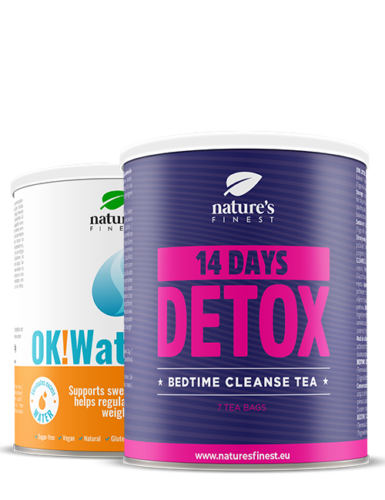 Slimbelly
A delicious drink that helps eliminate excess water and contributes to weight loss
Prevents retention of excess water in body
Reduces bloating and puffiness
Contributes to weight loss
Supports urinary tract functions
Speeds up sweating during physical activity
Proven to work 
Helps to stimulate the excretion of accumulated toxins
100% purchase protection with the option of returning the product - no questions asked.
CUSTOMER REVIEWS





USAGE INSTRUCTIONS

Ingredients
USAGE INSTRUCTIONS

When consuming the package, we recommend:

In the morning, mix 2 scoops (10 g) of OK!WaterOut into a glass of water.

DETOX TEA Bedtime: Pour hot water over the DETOX tea bag and wait for 3 minutes. For best results, we recommend that you do not sweeten the tea. You can add lemon.

In the package you receive 7 tea bags of DETOX TEA bedtime (for every other night).

Warnings

We recommend taking a dietary supplement as part of a varied and balanced diet, and a healthy lifestyle. The recommended daily amount or dose must not be exceeded. A dietary supplement is not a substitute for a balanced and varied diet. Keep out of reach of children!

Ingredients

OK!WaterOut – dietary supplement with sweetener

Ingredients: Maltodextrin, bamboo fibre, natural pineapple aroma (1.5%), nettle root extract, elderberry extract, sweetener: steviol glycoside.

DETOX TEA Bedtime – dietary supplement

Ingredients: licorice root (Glycyrrhiza glabra), burdock root (Arctium lappa), lotus leaves (Nelumbo nucifera), Greek hay seeds (Trigonella foenum-graecum), hawthorn fruit (Crataegus monogyna), peppermint leaves (Mentha piperita).
Only 45€ left till FREE DELIVERY
Special offer only here!
Add to your order and save!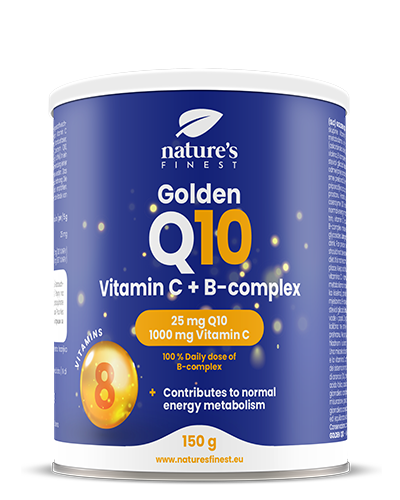 Golden Q10*
Revolutionary formula with coenzyme Q10, vitamin C and B-complex for protection against oxidative damage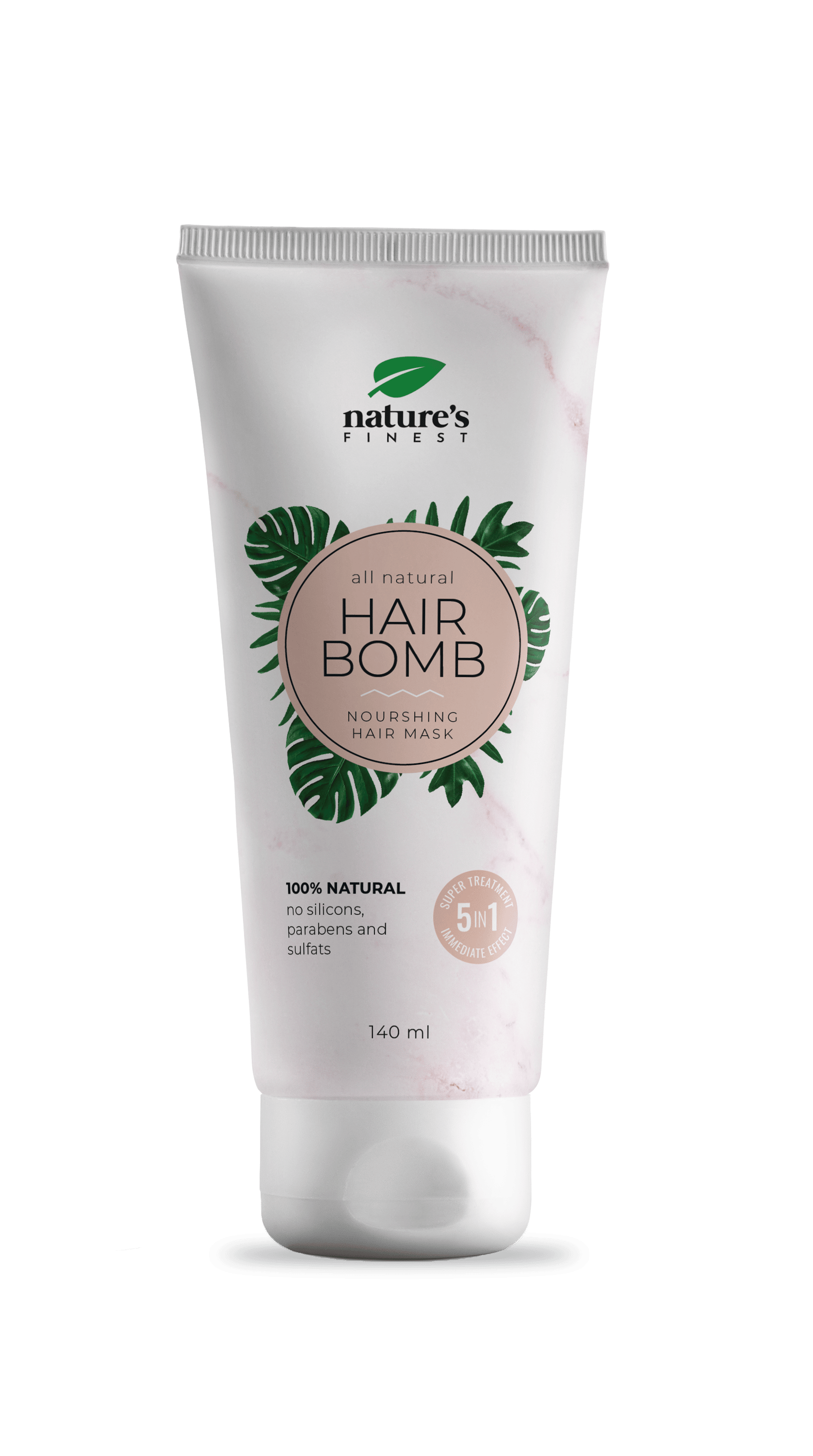 All Natural Hair Bomb*
100% natural hair restoration mask with 5-in-1 action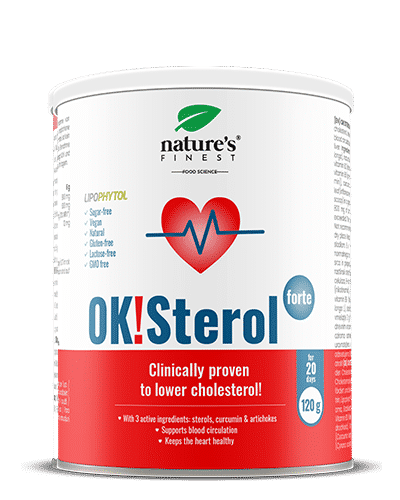 OK!Sterol Forte*
Clinically proven 6-in-1 formula for lowering bad cholesterol