Calcium
dietary supplement
The highest quality and the most bioavailable form of calcium
800 mg of calcium per dosage
Calcium citrate for optimal absorption
Helps with normal muscle function
Contributes to the normal functions of the nervous system
Raises energy levels
Net 150 g | for 30 days
14-day refund policy

Free delivery for orders over 50€

Delivery within 6-7 working days









Feeling tired and exhausted?
Do you have painful muscle cramps after exercise and want to support your body for faster recovery?
Want to naturally strengthen your bones and teeth?
Calcium is a mineral that is very important for maintaining strong bones and teeth. The most common disorder of calcium deficiency is osteoporosis, which causes brittle bones and teeth.
Other problems that may occur include muscle pain and cramps, excessive fatigue, problems with brittle nails, and skin conditions such as eczema and psoriasis.
The average adult requires a daily intake of 800 mg of calcium, for healthy bones and teeth.
QUALITY AND NATURAL INGREDIENTS
CALCUIM CITRATE
A natural form of calcium, which is a very important mineral for maintaining strong bones and teeth.
ORANGE
Orange powder and natural orange aroma, for a pleasant and refreshing drink.
LEMON
Natural lemon aroma for a lemonade-like flavour.
Why choose Nature's Finest Calcium?

In a form of a delicious drink
Natural form of calcium
No added sugars
Calcium citrate for best absorption
High bioavailability
800 mg of calcium per dosage

In capsules, uncomfortable swallowing

Synthetic forms of calcium

With added sugars

A form of calcium with poorer absorption

Poor bioavailability

500 mg calcium per dosage
Monica
There is really something special about the drink! Really convenient and pleasant to use.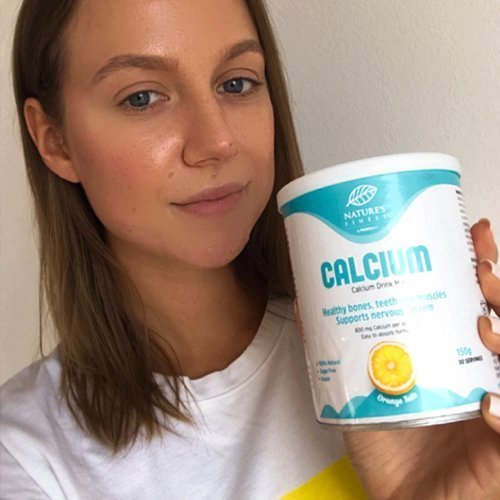 Evan
Tastiest calcium supplement I have ever tried. :)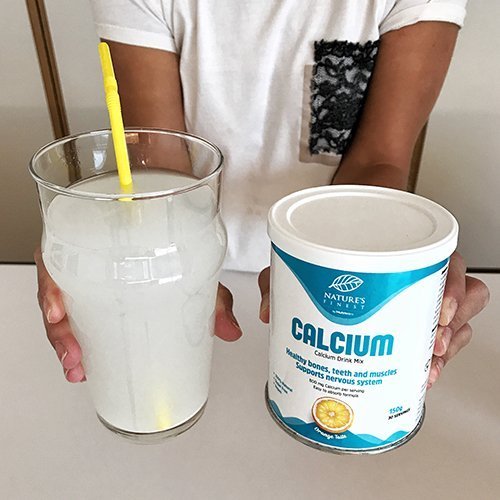 Amelia
I do not start my day without it! Just what I need.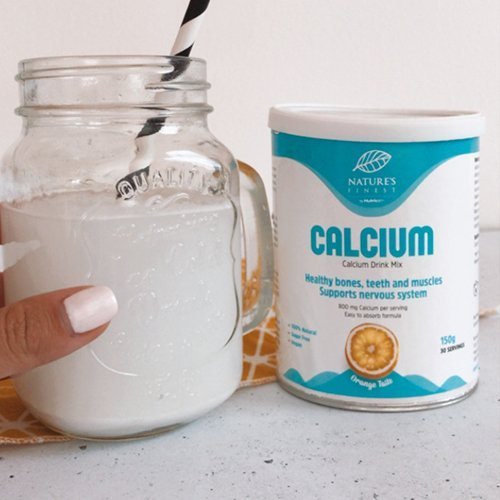 Forget about the uncomfortable swallowing tablets!
A recently published study found that more than 40% of adults have trouble swallowing tablets. They found that in some cases, people even skipped taking prescribed medications or supplements, precisely because of difficulty swallowing tablets.
Forget about the tablets – use powdered supplements!
In order for our body to use vitamins, minerals and other nutrients properly, it is crucial that these are properly absorbed.
Compared to tablets, that start to be digested in the stomach, powdered supplements start to be digested right in the mouth – and due to better bioavailability, they enter the bloodstream faster and provide fast and reliable results!
Easily digestible formulations of vitamins and minerals are gentle on the liver and stomach, and at the same time, they are suitable for vegans.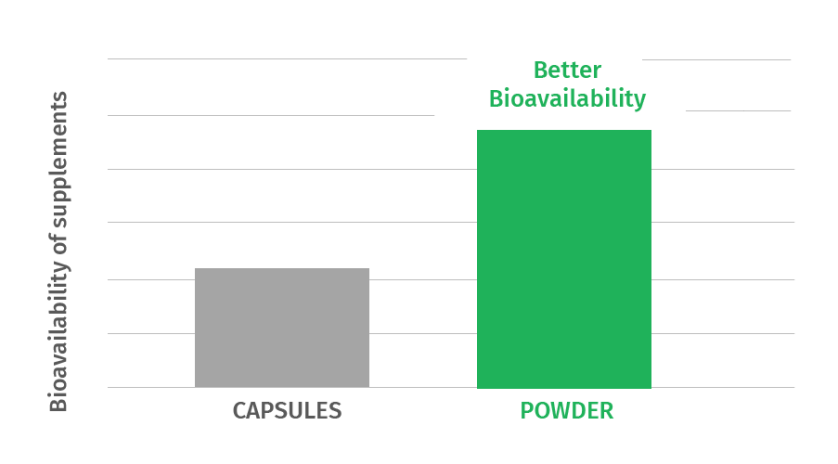 Calcium
A revolutionary drink with calcium!

The daily dose provides 100% of the recommended daily intake of calcium

Only natural and vegan ingredients

No added sugars

Calcium citrate for best absorption and bioavailability of calcium ions

800 mg of calcium per dosage
Calcium
The highest quality and the most bioavailable form of calcium
800 mg of calcium per dosage
Calcium citrate for optimal absorption
Helps with normal muscle function
Contributes to the normal functions of the nervous system
Raises energy levels
100% purchase protection with the option of returning the product - no questions asked.
CUSTOMER REVIEWS





USAGE INSTRUCTIONS

Ingredients

Nutritional Values
USAGE INSTRUCTIONS

The recommended daily amount is 5 g (1 scoop). Mix in a glass of water and consume as soon as the powder dissolves. With 5 g of powder you intake 800 mg of calcium.

Warnings

A dietary supplement is not a substitute for a balanced and varied diet. The recommended daily dosage must not be exceeded. Keep out of reach of children! Pregnant woman and breastfeeding mothers are not advised to consume the product. 

Ingredients

Calcium – a dietary supplement.

Ingredients: Calcium citrate, calcium lactate, erythritol, natural orange flavour (2.5%), natural lemon flavour (2.5%), anti-adherent agent: bamboo fibre powder, steviol glycoside, orange powder.

Nutritional Values

| | |
| --- | --- |
| | per dosage (5 g) |
| Calcium | 800 mg (100 % NRV) |

* NRV = Nutritional Reference Value
Only 45€ left till FREE DELIVERY
Special offer only here!
Add to your order and save!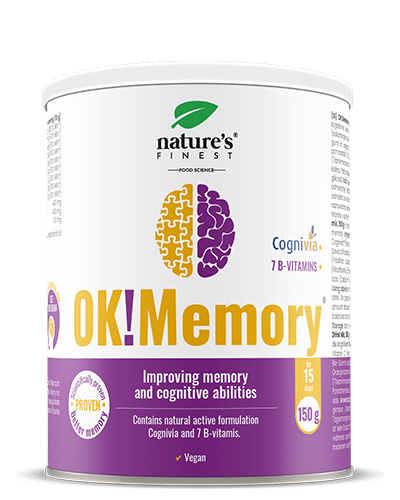 OK!Memory*
Improve concentration and memory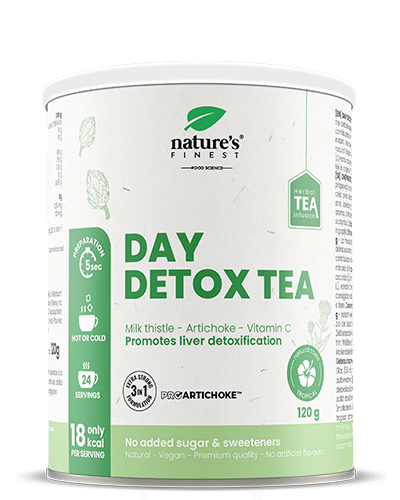 Day Detox Tea*
Natural tea blend with powerful healing herbs - white tea, milk thistle and artichoke extract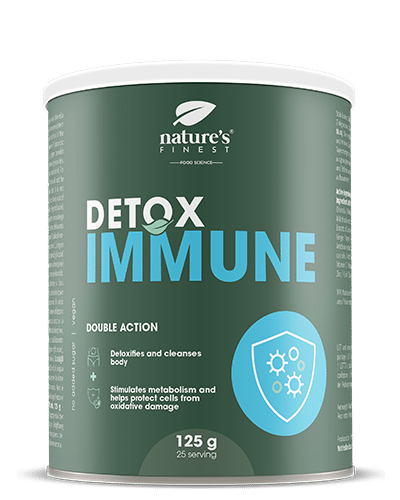 Detox Immune*
2-in-1 detox formula that cleanses the body and strenghtens your immune system