Magnesium 400
food supplement with sweeteners
Ice tea flavored magnesium drink with magnesium citrate
A form of magnesium for optimal absorption and utilization
400mg magnesium per serving
Contributes to reduction of tiredness and fatigue
Contributes to electrolyte balance
Contributes to normal functioning of the nervous system
Contributes to normal muscle function
Contributes to normal protein synthesis
Contributes to the maintenance of normal bones and teeth
Ice tea flavored
No added sugars
Economy pack - get more for your money
Nature's Finest already has more than 4,7 million customers from all over the world!
Net 200 g | for 40 days
14-day refund policy

Free delivery for orders over 50€

Delivery within 6-7 working days









Magnesium 400: The Ultimate Magnesium Supplement for Enhanced Vitality!
Are you tired of feeling constantly fatigued and lacking energy?
Want to boost your physical and neurological performance, support your muscles, joints and bones?
Revitalize your body and provide a high quality source of magnesium - one of the most important micronutrients for supplementation!
Magnesium Citrate for optimal absorption - 400mg per serving
Our exceptional formula contains magnesium citrate, an organic form of magnesium renowned for its superior absorption. This means your body can make the most of every serving, maximizing the benefits for your overall well-being.
The average adult requires a daily intake of 300-400 mg of magnesium for normal muscle and nerve function, which is why our formula contains 400mg per serving - helping you to provide optimal levels and help avoid magnesium deficency, wich can be manifested as unpleasant fatigue, lack of energy, muscle problems, especially frequent muscle cramps, and headaches.
Order your Magnesium 400 - get more for your money with our new economy pack!
Why it works?
Magnesium Citrate
As one of the most common types of Magnesium, this is a chelated form of magnesium and highly bioavailable, which means it's easy for the body to absorb. Magnesium Citrate is a Magnesium salt. It's held together with citric acid, which allows Magnesium Citrate to be better absorbed. It's the optimal choice if you want to increase your magnesium levels.
Kaja
I'm always on the go and this magnesium has been a game-changer for me. It helps me stay energized and supports my muscle recovery. Perfect for active individuals. Also the flavor is really good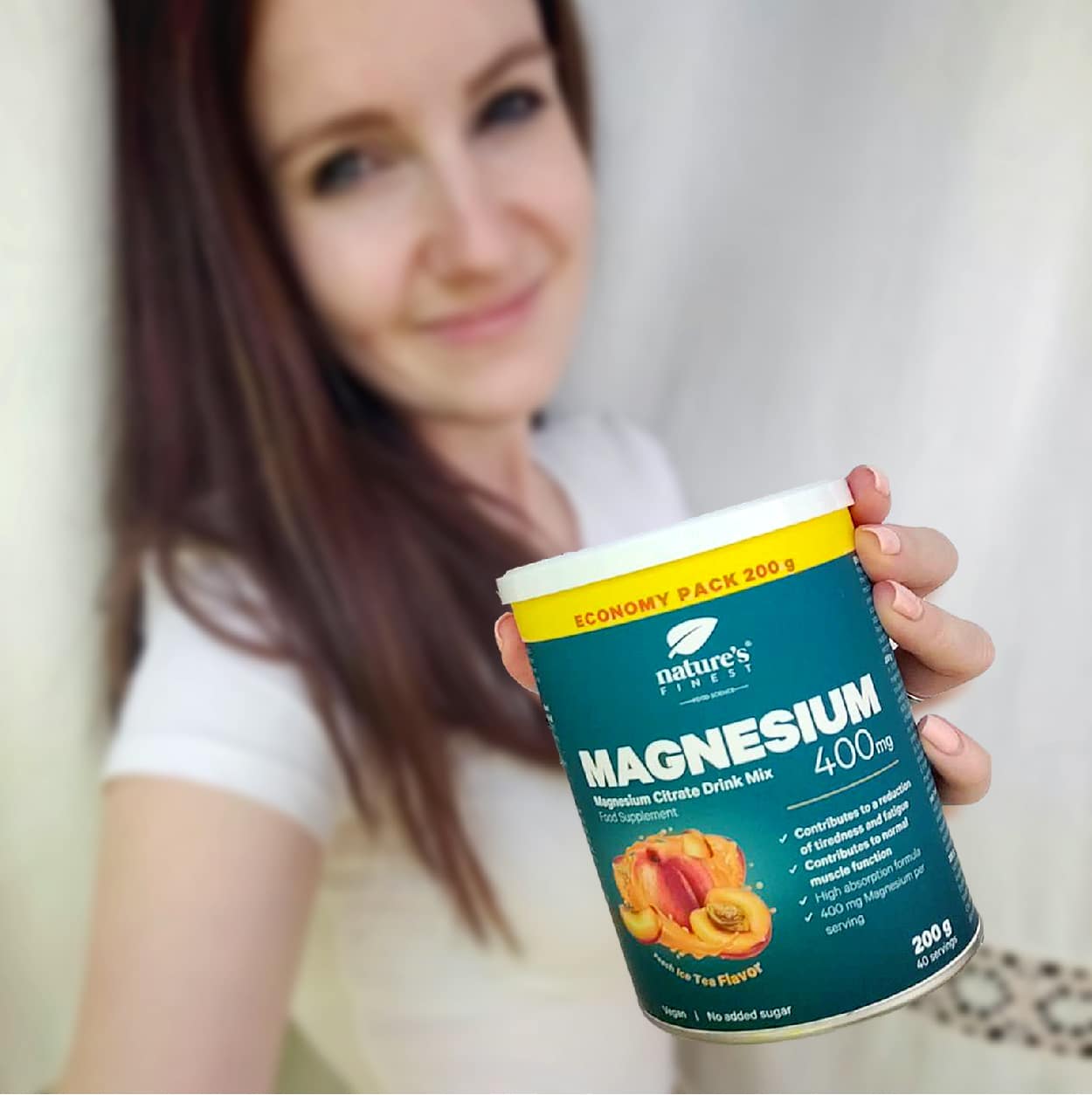 Lara
I work an office job and since I started taking this magnesium I feel better and more focused. Also I train in the gym, it helps me with cramps, can't imagine training without it anymore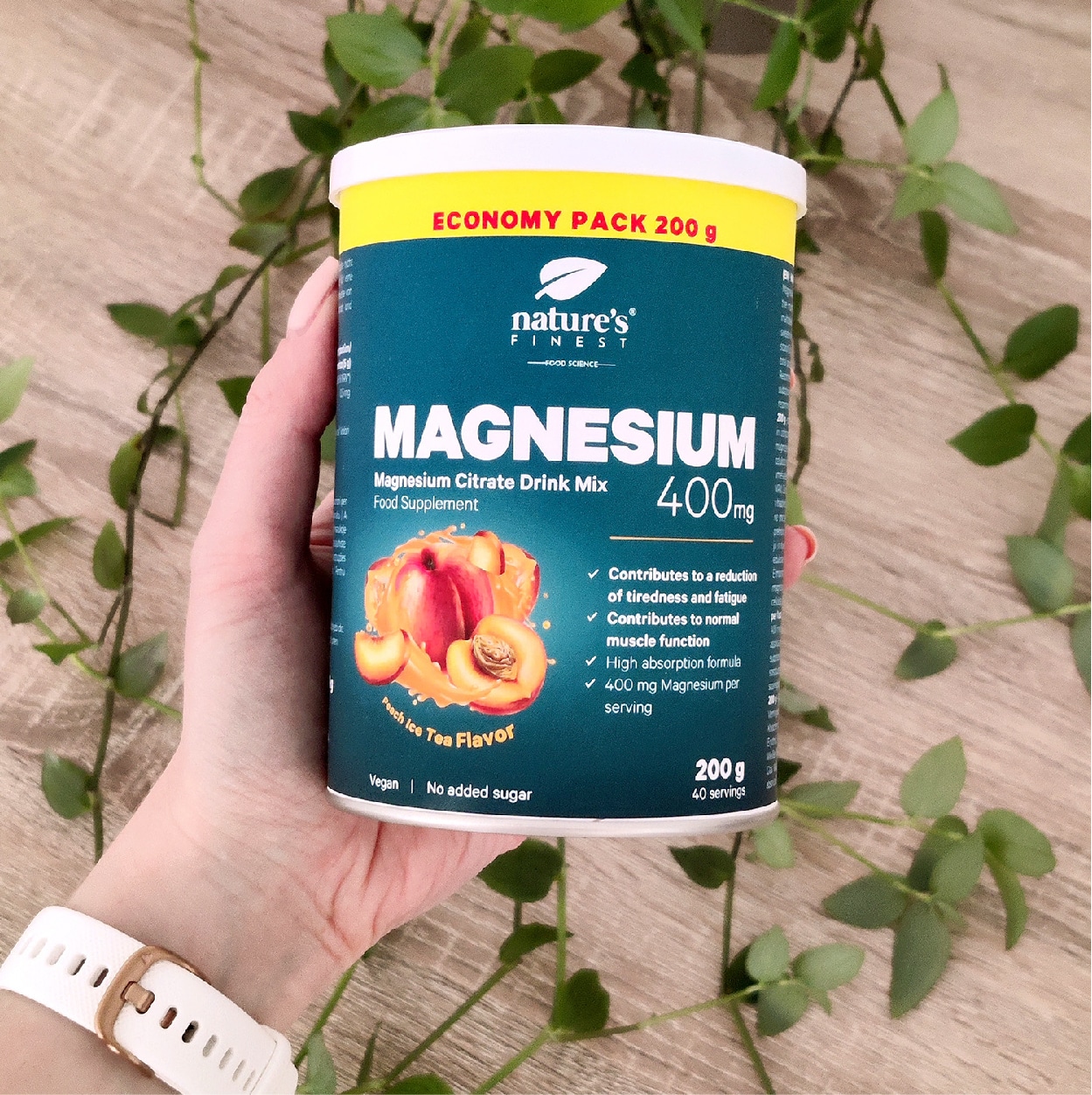 Aja
After trying several magnesium supplements I was skeptical about this one, however I'm thrilled to say that it has exceeded my expectations. I've noticed a remarkable improvement in my overall well-being since I started taking it. No more restless nights and tired mornings for me :)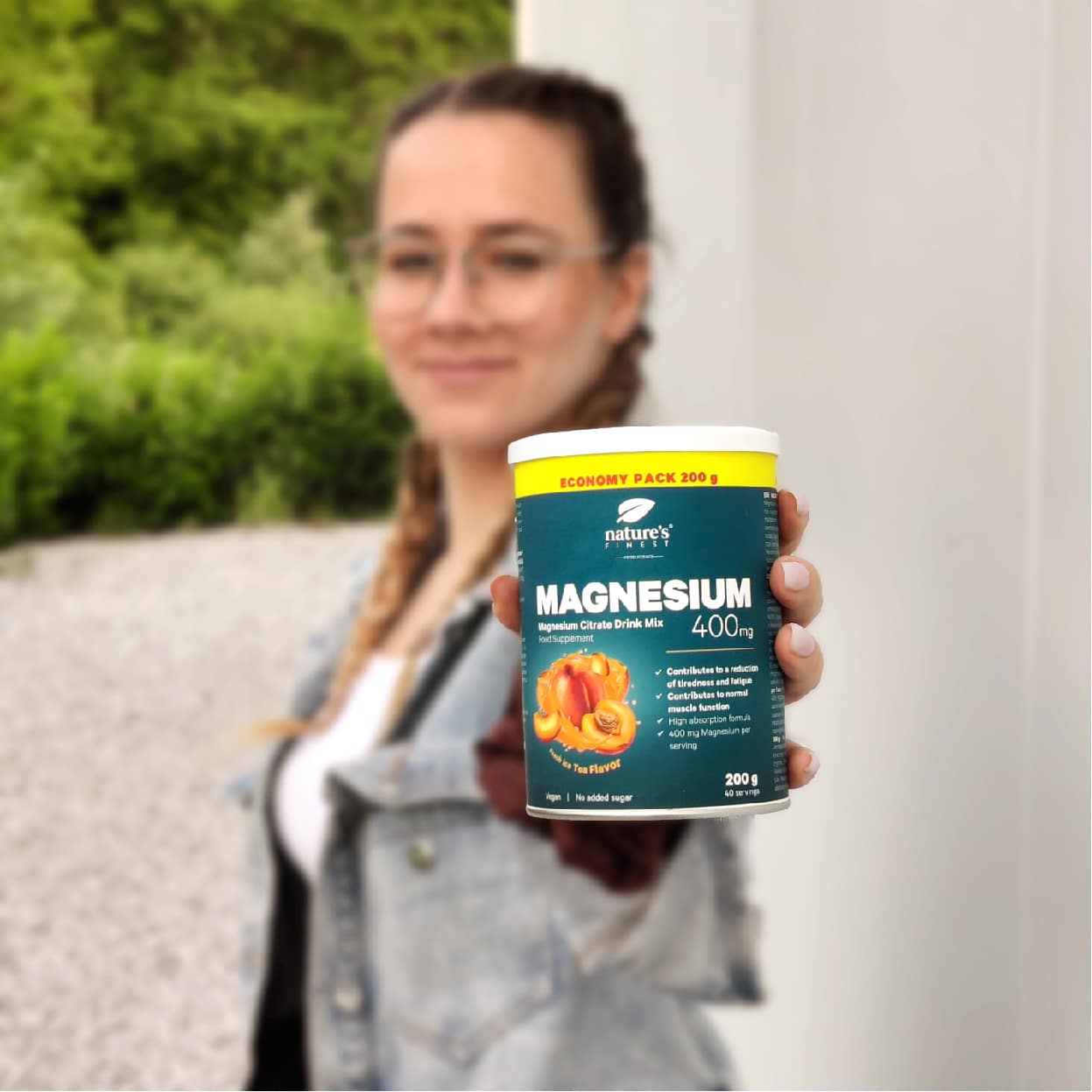 How do I know, if my body is lacking magnesium?
Magnesium deficiency is more common than you might think, and its impact on our overall well-being should not be underestimated.
If can be manifasted as:
Unpleasant fatigue and lack of energy
Feeling constantly tired and lacking the energy to tackle daily tasks can be a sign of magnesium deficiency. Magnesium plays a crucial role in energy production within the body, so a deficiency can leave you feeling drained and sluggish.
Magnesium is involved in maintaining optimal brain function (1), and when levels are low, it can lead to mental fog, difficulty concentrating, and even memory problems. If you find yourself struggling to focus or experiencing cognitive challenges, it's worth considering your magnesium intake.
Muscle problems and cramps
One of the telltale signs of magnesium deficiency is muscle-related issues. Frequent muscle cramps, spasms, and twitches can occur when magnesium levels are insufficient. These uncomfortable muscle problems can significantly impact your daily life and physical performance.
Headaches, including migraines, can often be a result of magnesium deficiency (1). Low levels of magnesium can contribute to blood vessel constriction and inflammation, which can trigger headaches and make them more severe.
Sources:
(1) https://www.ncbi.nlm.nih.gov/pmc/articles/PMC6570791/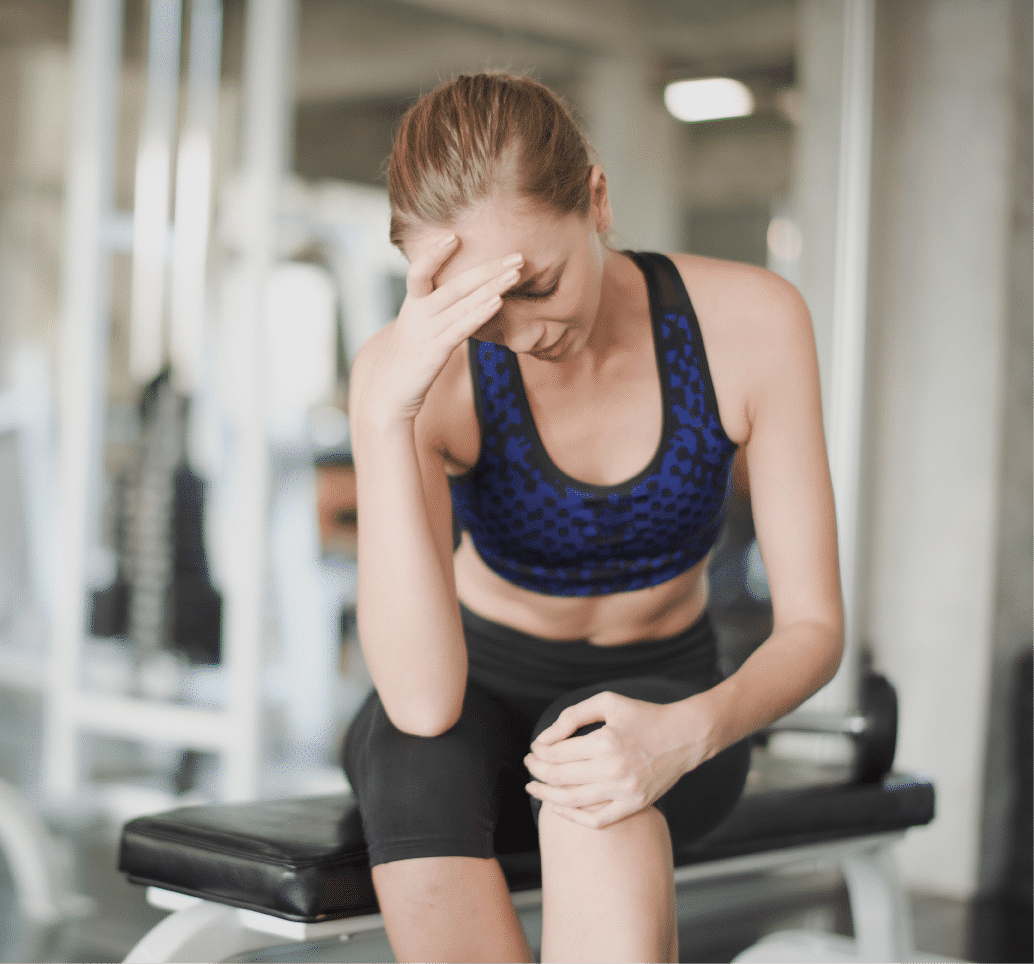 Learn to identify the symptoms of magnesium deficiency
And take care of your body with Magnesium 400
Economy Pack – Get More for Your Money!
We believe in providing the best value for your hard-earned money.
With our economy pack, you can enjoy the immense benefits of magnesium while saving up to 20%!
Don't settle for less – get your vitality, piece of mind and great value with Magnesium 400.
Magnesium 400
Magnesium Citrate for optimal absorption

400 mg of magnesium per serving

Contributes to a reduction of tiredness and fatigue

Contributes to electrolyte balance

Contributes to normal functioning of the nervous system

Contributes to normal muscle function

Contributes to normal protein synthesis

Delicious sweet ice tea flavor - with no added sugar
Magnesium 400
Ice tea flavored magnesium drink with magnesium citrate
A form of magnesium for optimal absorption and utilization
400mg magnesium per serving
Contributes to reduction of tiredness and fatigue
Contributes to electrolyte balance
Contributes to normal functioning of the nervous system
Contributes to normal muscle function
Contributes to normal protein synthesis
Contributes to the maintenance of normal bones and teeth
Ice tea flavored
No added sugars
Economy pack - get more for your money
Nature's Finest already has more than 4,7 million customers from all over the world!
100% purchase protection with the option of returning the product - no questions asked.
CUSTOMER REVIEWS





USAGE INSTRUCTIONS

Ingredients

Nutritional Values
USAGE INSTRUCTIONS

Mix one scoop (5 g) in a glass of water. 5 g contain 400 mg of magnesium (106,6 % NRV). For total precision we suggest weighing.

Warnings

Recommended daily intake should not be exceeded. Dietary supplement is not a substitute for varied and healthy diet. Keep out of reach of children. It is not recommended for use during pregnancy and lactation. Store in cool and dry place.

Due to natural variations in the properties of the active ingredients, the colour, taste and smell of the product may vary slightly from batch to batch. These changes do not affect the overall quality and performance of the product.

Ingredients

Magnesium 400 economy pack, 200 g – food supplement with sweeteners.

Ingredients: Magnesium citrate, maltodextrin, sweetener erythritol, peach flavour. stabilizer: cellulose, sweetener steviol glycosides.

Nutritional Values

| | |
| --- | --- |
| | per serving (5 g) |
| Magnesium | 400 mg (106,6 % NRV) |

* NRV = Nutritional Reference Value
Only 45€ left till FREE DELIVERY
Special offer only here!
Add to your order and save!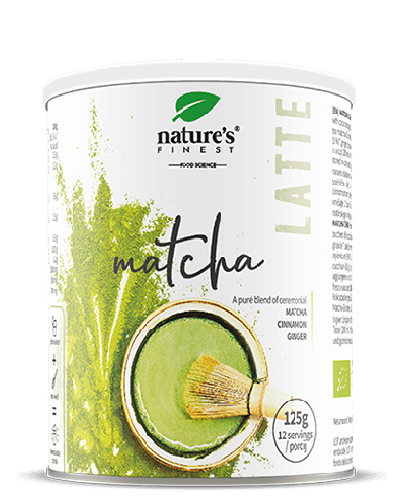 Matcha Chai latte*
A natural alternative to coffee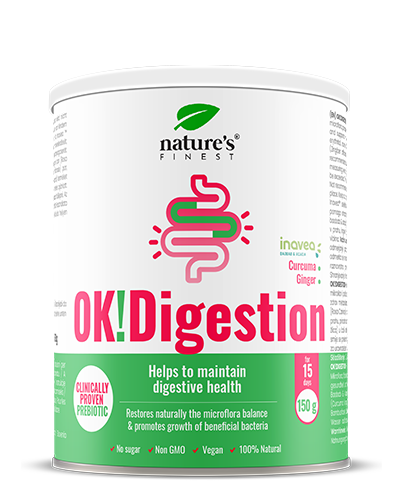 OK!Digestion*
An effective formula for restoring the natural balance of microflora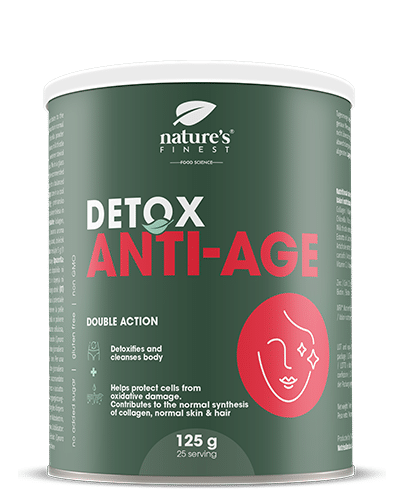 Detox Anti-Age*
A 2-in-1 beauty detox formula that helps cleanse the body and prevent oxidative damage to cells