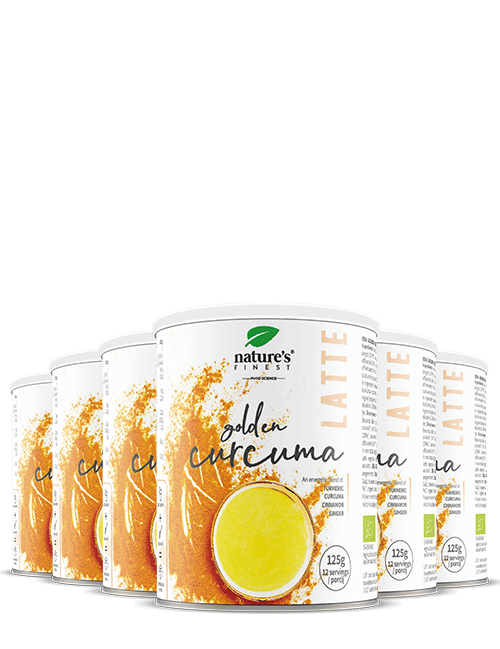 Golden Curcuma latte 2+4 FREE
REDUCE INFLAMMATION USING CURCUMA
Confirmed anti-inflammatory effects
Supports the immune system
Excellent source of antioxidants
Boosts energy naturally
Improves mood
Helps regulate digestion
Without artificial sweeteners or flavours
Net 750 g | for 72 days
14-day refund policy

Free delivery for orders over 50€

Delivery within 6-7 working days









INFLAMMATION - CAUSE OF MODERN DISEASES
Inflammation is the body's normal response to illness, invaders and stress. It is how the body defends itself against invaders and heals itself.
The most common symptoms of inflammation are redness, fever, swelling and pain. All of these are actually tools the body uses to fight diseases or invaders.
The problem starts when the acute inflammation turns into chronic inflammation.
The main symptoms of chronic inflammation in the body are pain in the muscles and joints, lack of energy, slow and irregular digestion and accumulation of excess weight.
How to get rid of chronic inflammation?
If we want to get rid of chronic inflammation in the body, we must first eliminate the main causes that led us to this condition. An unhealthy and sedentary lifestyle and processed food are some of the main culprits.
However, if we want to speed things up and have better results, we can also take a look at the healing power of nature!
Food rich in antioxidants, that helps fight free radicals, is our best choice. And one of the most powerful antioxidants is hidden in a special yellow Indian spice, which may already be hiding in your kitchen. Of course, we are talking about Curcuma!
By combining nature and science, we have created a delicious and effective beverage that, with the power of Curcuma, cinnamon, ginger and rice milk, helps to replace coffee and, in addition to raising energy and improving concentration, offers unique healing effects!
QUALITY AND EFFECTIVE INGREDIENTS
CURCUMA
Its active medicinal ingredient, curcumin, is one of the most powerful, natural, anti-inflammatory and antibacterial substances. Besides, antibacterial action can be attributed to berberine and hydrastine, other substances found in Curcuma. 
GINGER
Ginger is a spice used in both – cooking and medicine, as it helps increase vitality and energy, supports the body's natural defence system and the immune system.
CINNAMON
Cinnamon is a spice with a mind-blowing aroma and many benefits to our health. It supports digestion, raises energy levels and helps maintain normal blood lipid levels.
RICE DRINK POWDER
It is recommended to consume Curcuma with milk for better absorption, so we added a plant-based drink to our mixture to make sure that the drink is also suitable for vegans. Rice drink is easily digestible as it has very little protein and fat.
Why is Golden Curcuma the best solution for inflammation?

Completly natural
No side effects
Powerful antioxidant
Supports healthy digestion

Often synthetically produced
Often have side effects
Poor antioxidant action
Negative effect on digestion
Monica
When I first tried, it had a bit of a strong taste, but I quickly got used to it. Anyway, I have to praise the action, I feel lighter and I definitely recommend it for a healthy start to the day.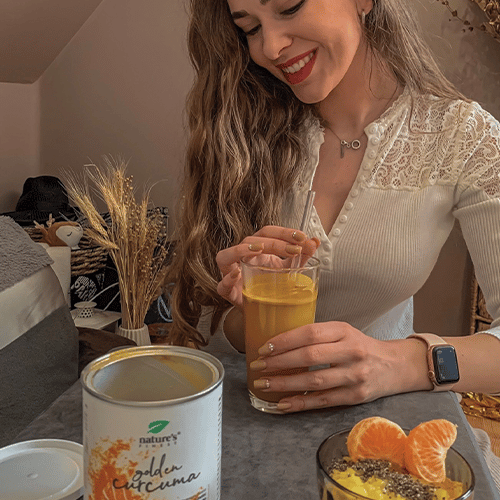 Nicole
A great curcuma drink that wakes me up in the morning and prepares me for a healthy and successful day.
I have had problems with a lot of headaches for a while now, and many times I felt tired. Since drinking this curcuma drink, I definitely feel better.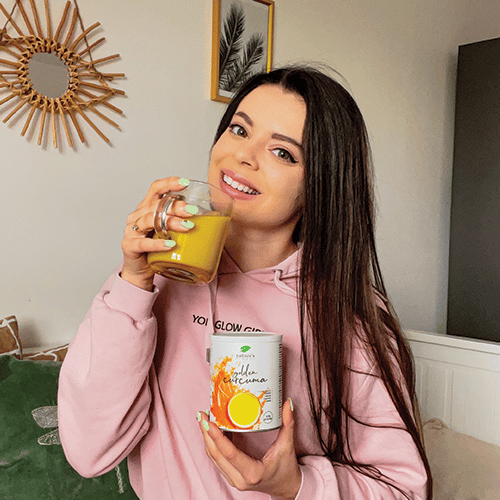 It is important to consume curcuma properly…
The healing power of curcuma is in its main active ingredient – curcumin, which has a strong anti-inflammatory effect and has been used for thousands of years for healing purposes.
Unfortunately, curcumin is known to be very poorly absorbed.
If we want to improve absorption and help the body get all those healthy substances, we need to consume it properly. One of the best ways is to mix curcuma with ginger, which gives a very powerful healing mixture. For even better action we can add cinnamon and milk, so we added plant based milk to our mixture and thus made sure that the drink is suitable for vegans.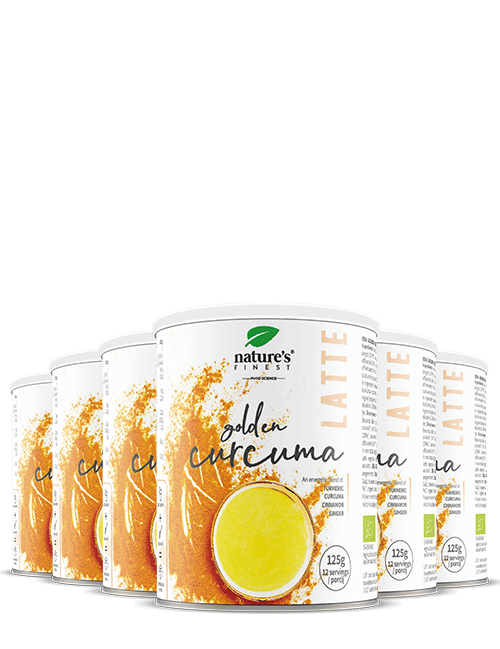 Golden Curcuma latte 2+4 FREE
Reduce inflammation and take care of your health

Improves immune system function

Protects the liver and other organs

Supports the nervous system

For better digestion

Without artificial sweeteners or flavours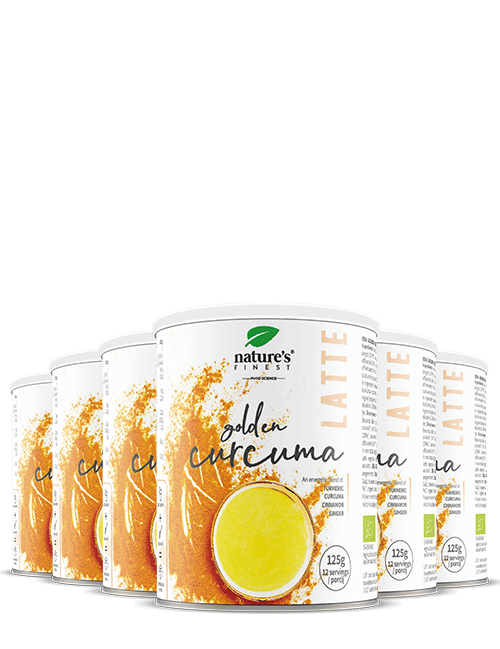 Golden Curcuma latte 2+4 FREE
REDUCE INFLAMMATION USING CURCUMA
Confirmed anti-inflammatory effects
Supports the immune system
Excellent source of antioxidants
Boosts energy naturally
Improves mood
Helps regulate digestion
Without artificial sweeteners or flavours
100% purchase protection with the option of returning the product - no questions asked.
CUSTOMER REVIEWS





USAGE INSTRUCTIONS

Ingredients
USAGE INSTRUCTIONS

The recommended daily dose is 10 g (2 tablespoons). Put in a cup (250 mL) of water or plant based drink and mix well to make a foam.

Warnings

The recommended daily amount must not be exceeded. The product is not a substitute for a balanced and varied diet.

Ingredients

Golden Curcuma latte

Ingredients: Rice drink powder* (rice*, oat beta-glucans, sunflower oil*, salt), turmeric* (20%), coconut sugar*, cinnamon*, ginger*. *Organic
Only 45€ left till FREE DELIVERY
Special offer only here!
Add to your order and save!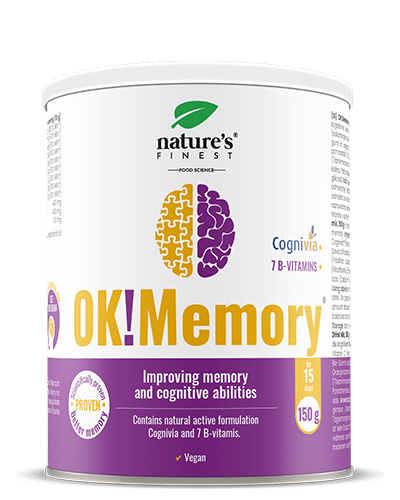 OK!Memory*
Improve concentration and memory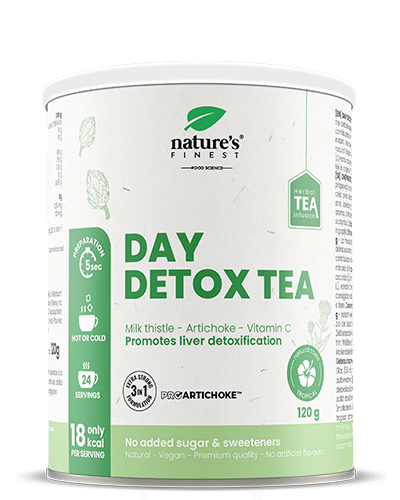 Day Detox Tea*
Natural tea blend with powerful healing herbs - white tea, milk thistle and artichoke extract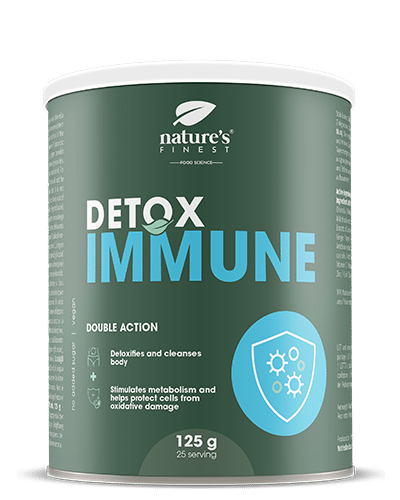 Detox Immune*
2-in-1 detox formula that cleanses the body and strenghtens your immune system