Hair Pro
3-in-1 hair loss prevention formula with clinically proven results
Increase the strength of hair follicles, prevent hair loss and increase hair growth
Patented Actrisave™ extract strengthens antioxidant cell defence and protects against unbalanced hormonal effects
Naturally promotes hair growth by increasing proliferation of dermal papilla cells in hair follicles
Revolutionary formula with Biotin contributes to the maintenance of healthy hair
Contains high quality collagen type 2 - supplement the decreasing production of collagen in the body
Helps to maintain normal hair & prevent hair loss
Start fighting and preventing hair loss now - clinically proven results with Hair Pro anti hair loss formula!
Net 125 g | for 25 days
14-day refund policy

Free delivery for orders over 50€

Delivery within 6-7 working days









100% natural ingredients
Actrisave™
Actrisave™ is a blend of natural plant extracts, which supports skin and hair health. The combination of anthocyanins contained in black rice and the cactus flower flavonoids produces a synergistic protective effect in sebocytes and hair dermal papilla cells, helping to prevent hair loss.
Biotin
Also known as vitamin B7, it is often called the "beauty vitamin" as it intensively contributes to the maintenance of healthy hair.
Collagen
As we age the production of our own collagen begins to decline, and as a result, our hair gets thinner and weaker.
Rebeka
I started noticing hair thinning on top of my head in my early 30s and hair loss after. I have order and used Hair Pro, as well as Hair Vitamins, as I can say my hair has improved dramatically
Jakob
Great product, powdered supplement instead of pills which I like. In the first week I didn't notice any difference, but now 2 weeks later it is starting to show, if you have problems with hair loss I reccomend you try it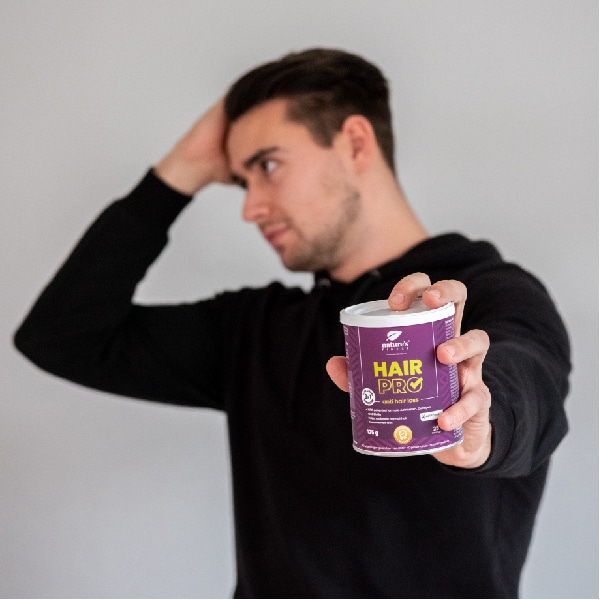 Neža
I started noticing my brothers's hair was falling out and we really needed something to help him. After using Hair Pro for 3 weeks, we noticed a big improvement, hair is thicker and doesn't fall out as much. I also started using it now
More than 50% of adults deal with hair loss!
Strong and healthy hair is not only beautiful to look at, but also an indicator of general health!
A variety of factors affect hair loss, growth, and renewal, but the most common are age, genetics, hormones, and changing seasons. Despite the listed factors, we can do a lot for the health of our hair ourselves, with an optimal intake of nutrients.
Start fighting and prevet hair loss now!
Clinically proven results with Hair Pro 3-in-1 anti hair loss formula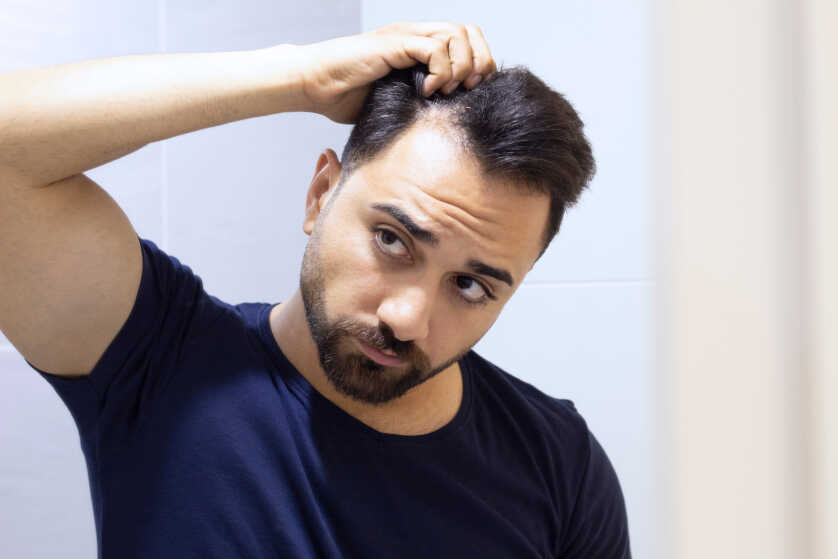 Hair Pro
3-in-1 hair loss prevention formula

Increase the strength of hair follicles

Prevent hair loss

Increase hair growth

Revolutaionary formula with Biotin, collagen and patented Actrisave™ extract

Clinically proven results
Hair Pro
3-in-1 hair loss prevention formula with clinically proven results
Increase the strength of hair follicles, prevent hair loss and increase hair growth
Patented Actrisave™ extract strengthens antioxidant cell defence and protects against unbalanced hormonal effects
Naturally promotes hair growth by increasing proliferation of dermal papilla cells in hair follicles
Revolutionary formula with Biotin contributes to the maintenance of healthy hair
Contains high quality collagen type 2 - supplement the decreasing production of collagen in the body
Helps to maintain normal hair & prevent hair loss
Start fighting and preventing hair loss now - clinically proven results with Hair Pro anti hair loss formula!
100% purchase protection with the option of returning the product - no questions asked.
CUSTOMER REVIEWS





USAGE INSTRUCTIONS

Ingredients

Nutritional Values
USAGE INSTRUCTIONS

Mix 5 g (1 scoop) in a glass of water (200 mL) and drink.

Warnings

The recommended daily amount or dose must not be exceeded. A nutritional supplement is not a substitute for a balanced and varied diet. Pregnant women and nursing mothers are not advised to use it. Store in a dry and cool place. Keep out of reach of children!

Ingredients

Hair Pro – food supplement with sweeteners.

Ingredients: maltodextrin, collagen powder, sweetener erythritol, Actriseve™, natural pineapple flavor (3%), stabilizer: cellulose, D-biotin, sweetener steviol glycoside.

Nutritional Values

| | |
| --- | --- |
| | Per serving (5 g) |
| Collagen | 1000 mg |
| Actrisave™ | 250 mg |
| Biotin | 0,25 mg (50% NRV*) |

* NRV = dietary reference value
Only 45€ left till FREE DELIVERY
Special offer only here!
Add to your order and save!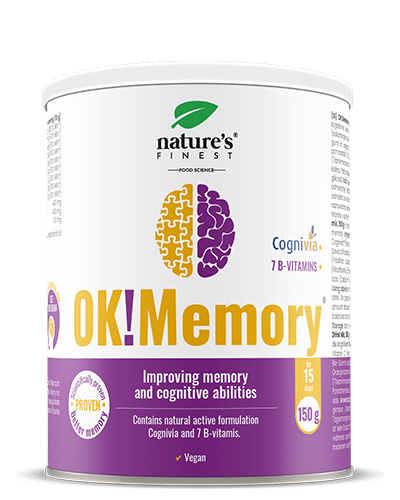 OK!Memory*
Improve concentration and memory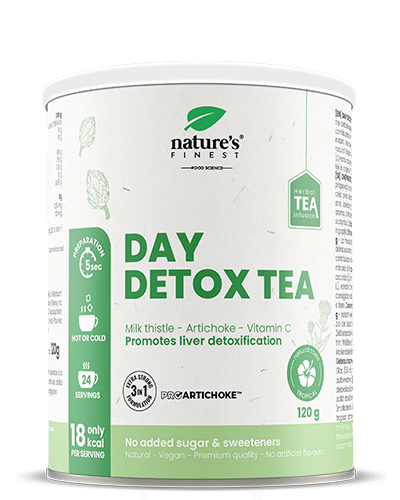 Day Detox Tea*
Natural tea blend with powerful healing herbs - white tea, milk thistle and artichoke extract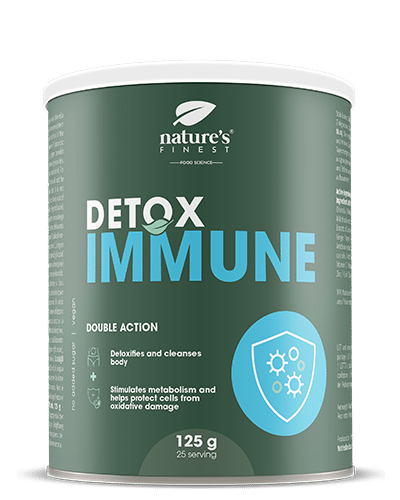 Detox Immune*
2-in-1 detox formula that cleanses the body and strenghtens your immune system