High Protein Porridge Chocolate
Delicious high protein chocolate oatmeal for muscle growth and satisfying your sweet tooth
13 g of PROTEIN per serving
Contains all essential amino acids for building muscle
Helps increase and maintain muscle mass
Exceptional chocolate taste with cacao powder and chocolate drops
Source of vitamin D3
No artificial colors or flavors
No added sugars
Quick and easy preparation
Calorie friendly - 158 kcal per serving, 6 servings
Net 300 g
14-day refund policy

Free delivery for orders over 50€

Delivery within 6-7 working days









Optimal Muscle Building Nutrition
Oats
Oats contain more protein than most other grains and are a great source of fiber. They are easily digestible which helps to maintain regular bowel functions. Also, they taste delicious!
Whey protein
Whey is a complete, high quality protein that contains all of the essential amino acids and contributes to the growth and maintenance of muscle mass.
Rice protein
Rice proteins have an almost complete amino acid profile, as they contain 19 amino acids, of which 9 are essential.
Cacao powder
Natural cacao powder gives this oatmeal a delicious chocolate taste, without adding any sugar or artificial ingredients. Cacao is also a source of magnesium and iron.
Chocolate drops with 70% cocoa
Organic dark chocolate drops with 70% cocoa for maximum chocolate craving satisfaction.
Vitamin D3
Vitamin D3 contributes to the maintenance of healthy teeth and bones, as well as muscle function. It also contributes to normal levels of calcium in the blood.
Margeret
My favorite way to start the day! It helps me to get in the high quality protein for training, with the added benefit of beaing so delicious. Love it
Mark
A super delicious outmeal, it's really convenient plus it tastes so good! The only problem is that I usually make way to much of it haha, but oats are my favorite. And I like the blend of proteins to really get the complete amino acid profile, with helps me build muscle and recover from workouts.
Jan
Protein porridge seemed like a great way to get more protein in my diet, besides just using regular protein powders. I was surprised at how much time it saves me in the morning, I also take it with me to work, it's really convenient. The berry and the choclate one are sooo good, definitely recommend trying both flavors. 10/10
Easy, Convenient and Delicious way to get more High Quality Protein!
The blend of whey and plant protein is a favorite of all athletes or anybody looking for a balanced breakfast or snack. It's the perfect way to get all the essential nutrients your body needs to build strong muscle and be full of energy all day long!
Order your Nature's Finest High Protein Porridge today and provide your muscles with the optimal nutrition to grow, while taking care of your body as well!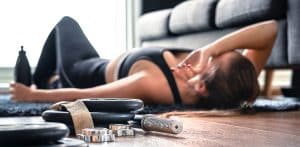 High Protein Porridge Chocolate
Delicious breakfast for energy and muscle growth

All natural - no artificial colors or flavors, no addded sugar

Exceptional chocolate taste with cacao powder and chocolate drops

Quick and easy preparation

13 g of protein per serving

Calorie friendly - 158 kcal per serving, 6 servings
High Protein Porridge Chocolate
Delicious high protein chocolate oatmeal for muscle growth and satisfying your sweet tooth
13 g of PROTEIN per serving
Contains all essential amino acids for building muscle
Helps increase and maintain muscle mass
Exceptional chocolate taste with cacao powder and chocolate drops
Source of vitamin D3
No artificial colors or flavors
No added sugars
Quick and easy preparation
Calorie friendly - 158 kcal per serving, 6 servings
100% purchase protection with the option of returning the product - no questions asked.
CUSTOMER REVIEWS





USAGE INSTRUCTIONS

Ingredients

Nutritional Values
USAGE INSTRUCTIONS

Mix with warm water or milk, wait 2 to 3 minutes and eat. The recommended daily amount is 50 g.

You can also prepare it with milk, yogurt, smoothie or plant based drinks like oatmeal, rice, almond etc.

Ingredients

High Protein Porridge Chocolate

Ingredients: Oat bran (avena sativa), sweetener erythritol, whey protein, rice protein, cocoa (theobroma cacao) powder, chocolate drops with 70% cocoa, stabilizer: cellulose, natural chocolate aroma, vitamin D3 (cholecalciferol).

Contains gluten, milk, lactose. May contain traces of soy, peanuts, nuts and sesame.

Nutritional Values

| | | |
| --- | --- | --- |
| Nutritional values | Per 100 g | Per serving (30 g) |
| Energy | 1330 kJ/317 kcal | 665 kJ/158 kcal |
| Fat | 7,4 g | 3,7 g |
| of which saturated fat | 2,9 g | 1,5 g |
| Carbohydrates | 46 g | 23 g |
| of which sugars | 3,4 g | 1,7 g |
| Fiber | 3,4 g | 5,0 g |
| Protein | 26 g | 13 g |
| Salt | 0,16 g | 0,08 g |
| | | |
| Vitamin D | 25 µg/1000 IU (500% NRV*) | 12,5 µg/500 IU (250% NRV*) |

*NRV/PDV – nutritional reference value
Only 45€ left till FREE DELIVERY
Special offer only here!
Add to your order and save!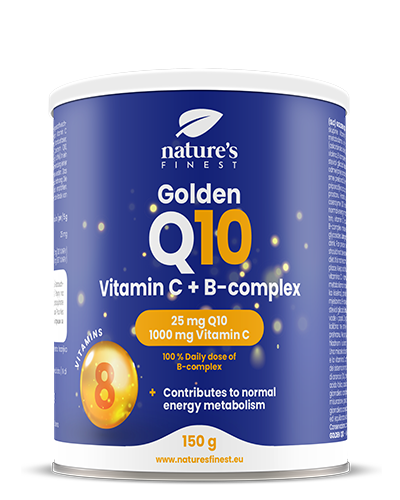 Golden Q10*
Revolutionary formula with coenzyme Q10, vitamin C and B-complex for protection against oxidative damage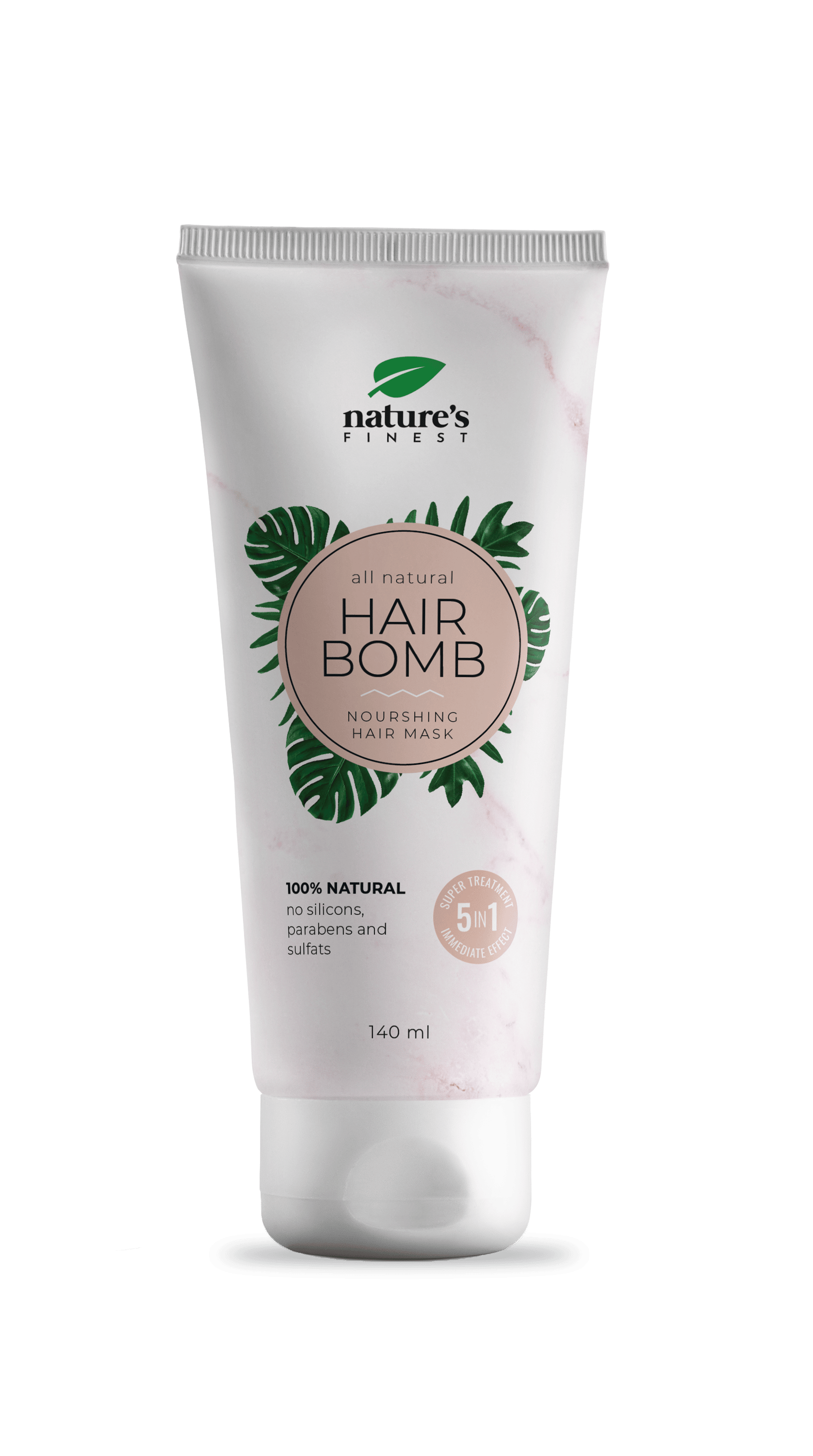 All Natural Hair Bomb*
100% natural hair restoration mask with 5-in-1 action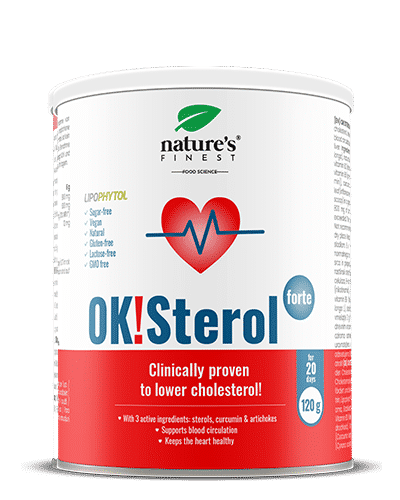 OK!Sterol Forte*
Clinically proven 6-in-1 formula for lowering bad cholesterol