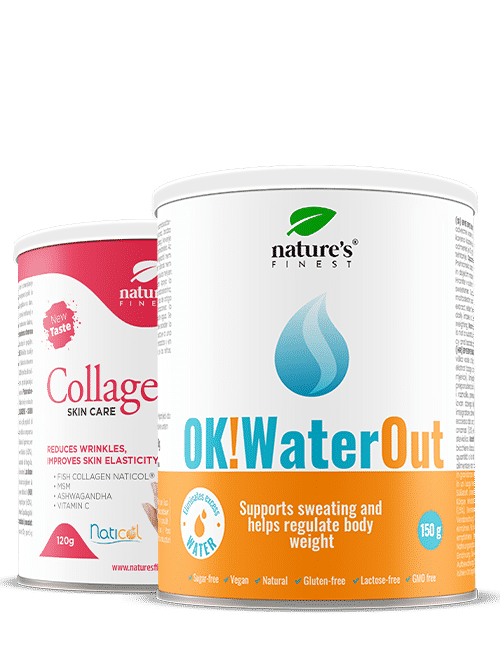 OK! Body Lift
Quick transformation for elastic and firm skin on all body parts
With the double action of Naticol® collagen and an effective drainage drink
Clinically proven to reduce the visibility of wrinkles by up to 30%*
Increases skin elasticity by up to 20.9%*
Up to 15%* better skin complexion
OK! WaterOut reduces excess water stagnation
Skin lift effect due to increased skin elasticity
Reduces bloating and the appearance of heavy legs
It quickly gets rid of extra kilograms
Ensures a more beautifully shaped body
100% natural ingredients, no artificial flavors or additives
* Product results may vary from person to person.
Net 270 g
14-day refund policy

Free delivery for orders over 50€

Delivery within 6-7 working days









Eva
My rating is definitely 5/5, I haven't tried better collagen before, and for a great price! Glad I ordered the bundle along with the drainage drink, I will continue to use it, the results are noticeable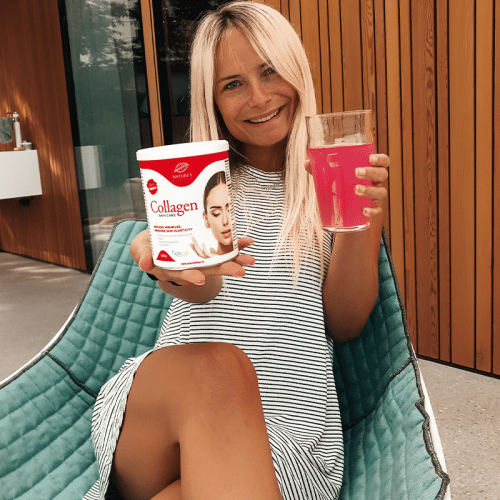 Monica
My experience is very positive, I can say that this combination of collagen and water drainage drink really helps improve the appearance of the skin, in addition, I am much less bloated and I feel lighter! Very happy with the results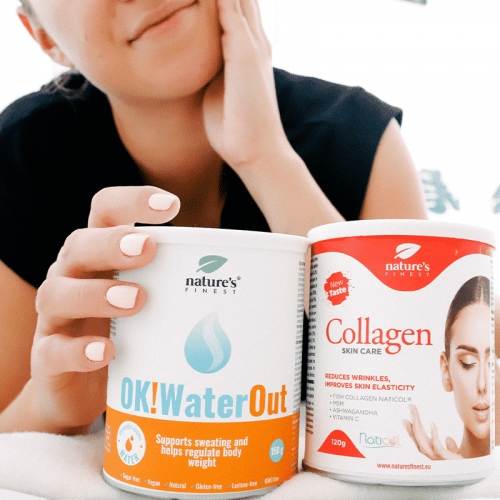 Katie
A friend who uses your collagen recommended it to me, and I tried it - amazing! The drinks really work well together, they both taste great, after 14 days I noticed an improvement in the skin and also weight loss and less bloating.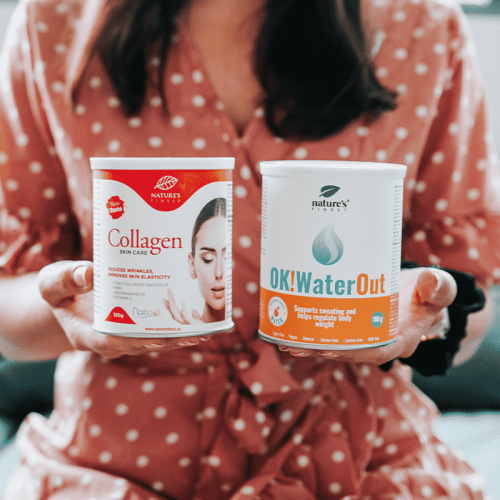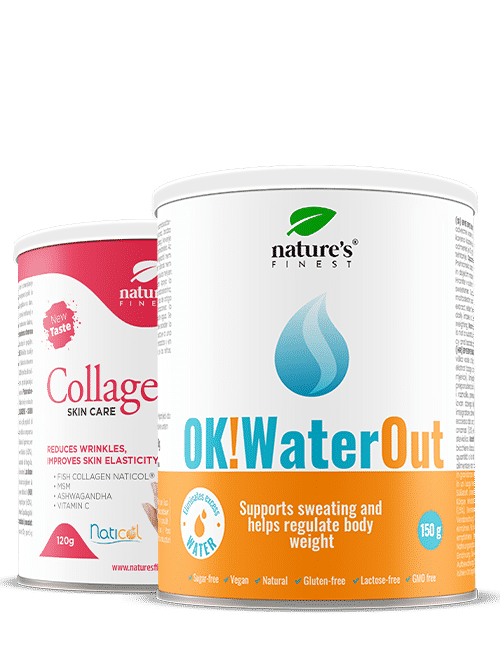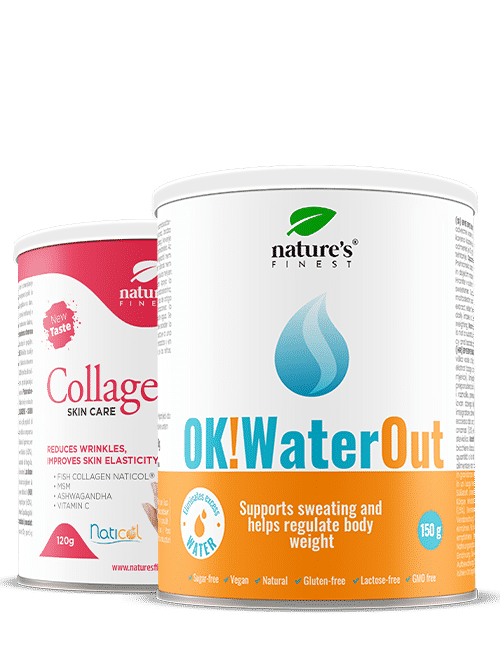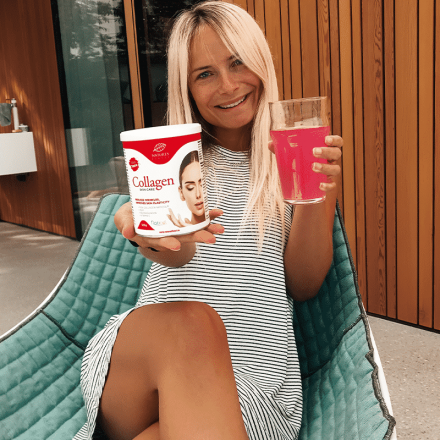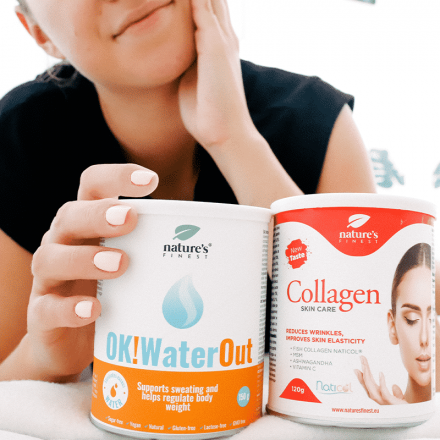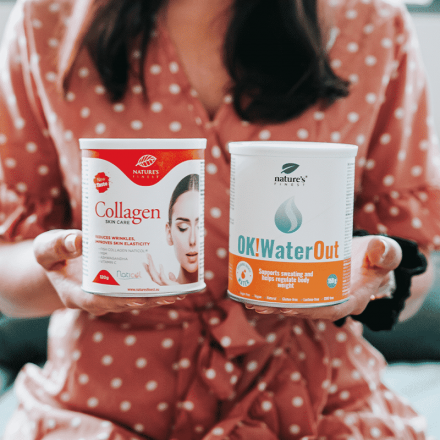 OK! Body Lift
Quick transformation for elastic and firm skin on all body parts
With the double action of Naticol® collagen and an effective drainage drink
Clinically proven to reduce the visibility of wrinkles by up to 30%*
Increases skin elasticity by up to 20.9%*
Up to 15%* better skin complexion
OK! WaterOut reduces excess water stagnation
Skin lift effect due to increased skin elasticity
Reduces bloating and the appearance of heavy legs
It quickly gets rid of extra kilograms
Ensures a more beautifully shaped body
100% natural ingredients, no artificial flavors or additives
* Product results may vary from person to person.
100% purchase protection with the option of returning the product - no questions asked.





USAGE INSTRUCTIONS

Ingredients

CUSTOMER REVIEWS (

0

)
USAGE INSTRUCTIONS

For the first 15 days, mix 2 scoops (10 g) of OK!WaterOut pineapple-flavoured drink in a glass of water in the morning. Then, for the next 12 days, mix 2 scoops (10 g) of SkinCare Collagen in a glass of water in the afternoon or evening, allow 2 minutes for the collagen to dissolve completely and drink. The drink has a pleasant strawberry taste. With 10 g of powder you consume 5 g of Naticol collagen peptides.

Warnings

We recommend taking a dietary supplement as part of a varied and balanced diet and a healthy lifestyle. The recommended daily amount or dose should not be exceeded. A dietary supplement is not a substitute for a balanced and varied diet. Keep out of reach of children!

Ingredients

Collagen SkinCare – a dietary supplement with a sweetener. Ingredients: Naticol® hydrolyzed fish collagen powder (50%), maltodextrin, MSM (methyl sulfonyl methane), ashwagandha powder, natural strawberry flavor (2%), natural beetroot dye, bamboo fiber, vitamin C (ascorbic acid), sweetener steviol glycoside.

OK! WaterOut – food supplement with sweetener. Ingredients: Maltodextrin, bamboo fiber, natural pineapple aroma (1.5%), nettle root extract, elderberry extract, sweetener steviol glycoside.

CUSTOMER REVIEWS (

0

)
Only 45€ left till FREE DELIVERY
Special offer only here!
Add to your order and save!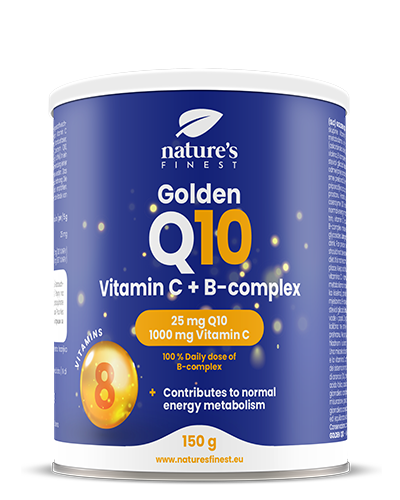 Golden Q10
Revolutionary formula with coenzyme Q10, vitamin C and B-complex for protection against oxidative damage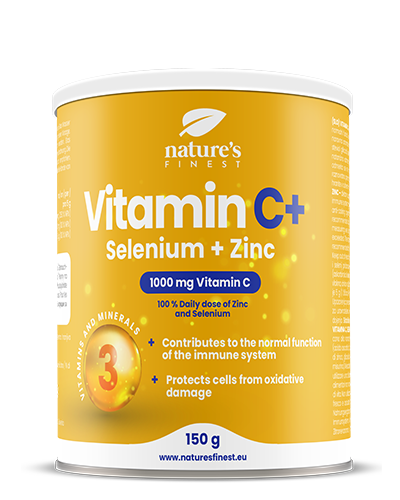 Vitamin C + Selenium + Zinc*
Revolutionary formula with vitamin C, selenium and zinc for strong immune system!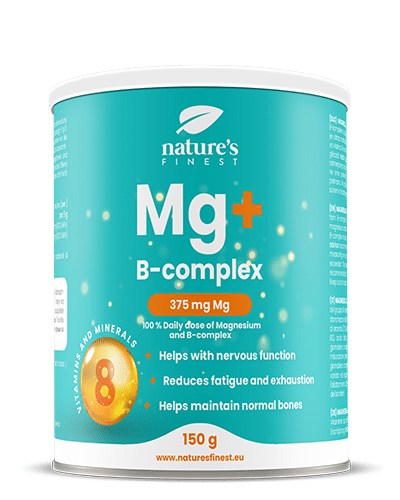 Magnesium + B-complex
A revolutionary formula with magnesium and B vitamins to reduce fatigue and exhaustion