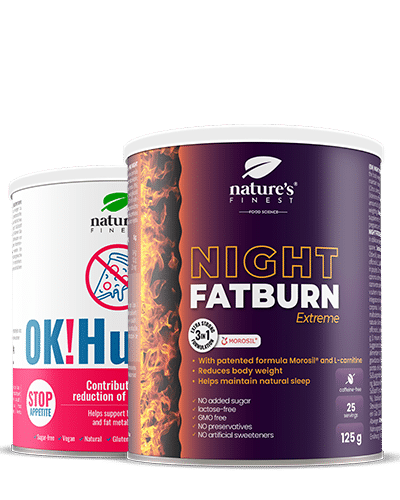 ProLean Bundle
Package for effective weight loss: The ultimate night fat melter 4 in 1 + drink to tame the false feeling of hunger
CLINICALLY PROVEN: Up to 7 cm slimmer waist* with natural ingredients
Patented Morosil® formula with valerian extract and L-carnitine
Clinically proven to reduce body weight* 1
Reduce waist circumference* 1
Helps regulate appetite
Helps with weight loss
Regulates body weight
*Based on clinical studies. Results may vary from person to person.
Lose weight while you sleep!
Net 275 g | for 35 days
14-day refund policy

Free delivery for orders over 50€

Delivery within 6-7 working days









HOW DOES IT WORK?
1 Morosil®
Morosil® is an extract obtained from Moro red oranges, a unique variety of dark red orangs with the higest contenst of anthocyanins – the active compound proven to fight agains fat accumulation and obesity. It has been clinically proven to reduce body weight, improve BMI, body composition and reduce waist circumfrence.
2 Valerian extract
Valarioan is a flowering plant native to Europe and Asia with powerfull positive effects on sleep and relaxation. It is proven to help you fall asleep more easily, maintain the quality of your sleep and supports mental and physical well-being.
3 L-Carnitine
L-Carnitine is an amino acid that is crucial for fat metabolism because it ensures that long-chain fatty acids are transferred to the mitochondria, where they are converted into energy.
Melanie
The results are quickly noticeable and the weight loss is more successful than if I had only exercised and eaten healthily. I sleep much better and notice a change around my waist!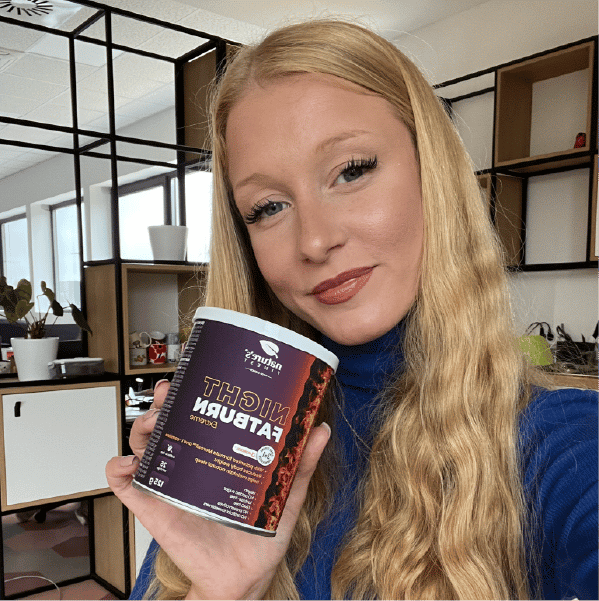 Jake
Great product, it really helps me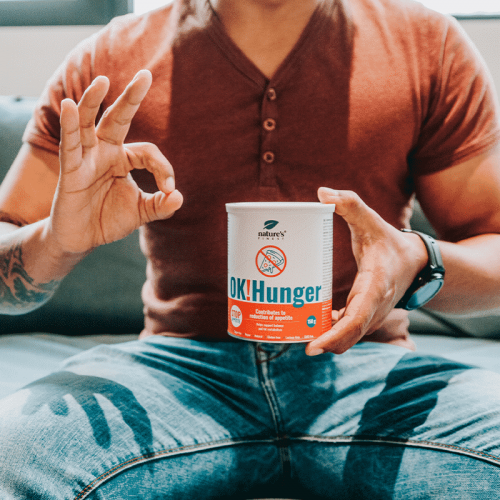 Katia
I've had trouble sleeping for a few years now.. It was connected to hormonal imbalance, but ever since trying this I've noticed an improvement. I sleep better and don't wake up as much. The fat burning effects are really noticeable, supper happy with the results :)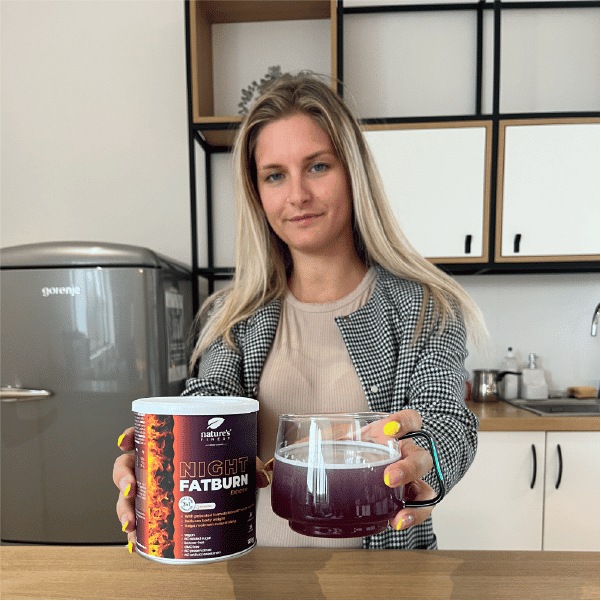 Turn your sleep into a fat burning ritual!
With natural active ingredients and patented Morosil® red orange extract, this formula is the perfect solution for anybody who wants to maximise fat burning and weight loss during their sleep!
A clinical study showed that after 90 days of taking Morosil® users have been able to:
Reduce body weight*
Reduce BMI and improve body shape
Reduce waist circumference*
Reduce hip curcumfrence*
*Results may vary from person to person.
Order your Night FatBurn Extreme today and start losing weight – easier than ever before!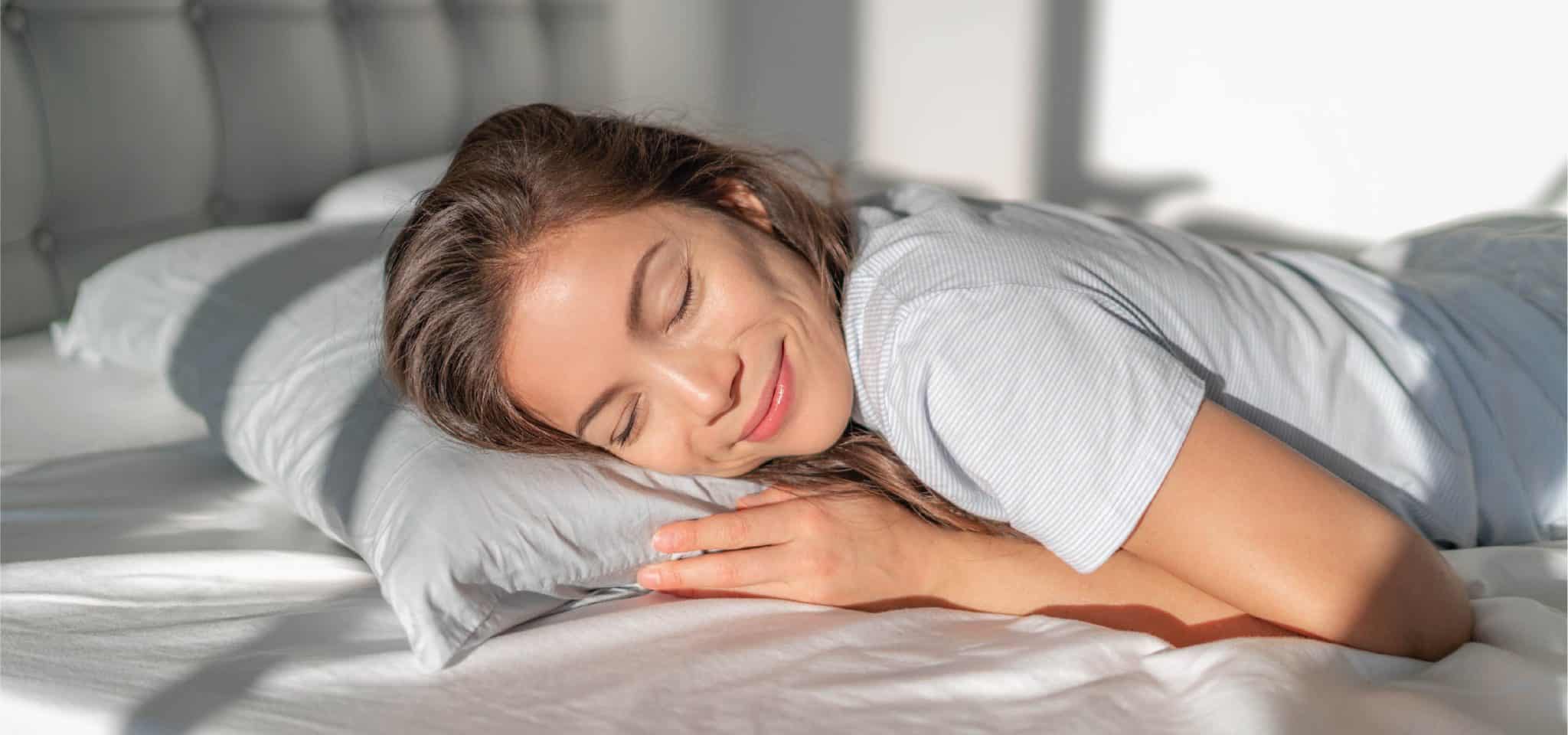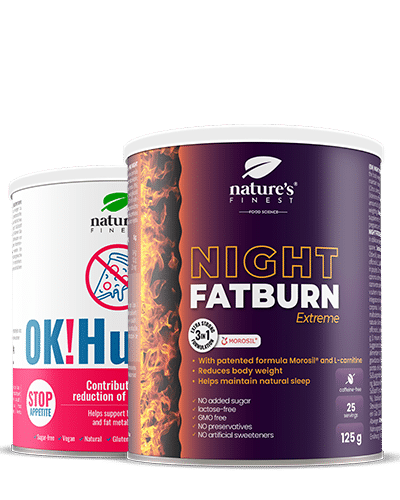 ProLean Bundle
The ultimate 4-in-1 night fat burner

Burn fat and lose weight while you sleep

Reduce waist circumference

Improve body shape

Fall asleep more easily and improve sleep quality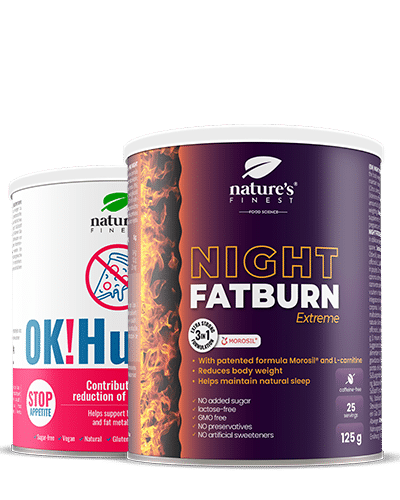 ProLean Bundle
Package for effective weight loss: The ultimate night fat melter 4 in 1 + drink to tame the false feeling of hunger
CLINICALLY PROVEN: Up to 7 cm slimmer waist* with natural ingredients
Patented Morosil® formula with valerian extract and L-carnitine
Clinically proven to reduce body weight* 1
Reduce waist circumference* 1
Helps regulate appetite
Helps with weight loss
Regulates body weight
*Based on clinical studies. Results may vary from person to person.
Lose weight while you sleep!
100% purchase protection with the option of returning the product - no questions asked.
CUSTOMER REVIEWS





USAGE INSTRUCTIONS

Ingredients
USAGE INSTRUCTIONS

Night FatBurn Extreme: In the evening (aprox. 30 minutes before sleep) mix 5 g (1 scoop) in a glass of water (200 mL) and drink.

OK!Hunger: 30 minutes before each meal, mix 1 scoop (5 g) of the drink in a glass of water.

Drink a glass of OK!Hunger before breakfast, lunch, and dinner and your appetite will start to decrease significantly!

Warnings

The recommended daily amount or dose must not be exceeded. A nutritional supplement is not a substitute for a balanced and varied diet. Pregnant women and nursing mothers are not advised to use it.

Store in a dry and cool place. Keep out of reach of children!

Ingredients

Night FatBurn Extreme – diatary supplement with sweetener

Ingredients: maltodextrin, sweetener erythritol, Morosil® (red orange (Citrus sinensis (L.) Osbeck)), natural lemon flavor (3%), stabilizer: cellulose, L-carnitine, extract of valerian (Valeriana officinalis L.), sweetener steviol glycoside.

OK!Hunger – a dietary supplement with a sweetener.

Ingredients: Maltodextrin, glucomannan, Greek hay extract, stabilizer: cellulose powder, natural lemon aroma (3%), vitamin C (ascorbic acid), natural beetroot dye, sweetener steviol glycoside.
Only 45€ left till FREE DELIVERY
Special offer only here!
Add to your order and save!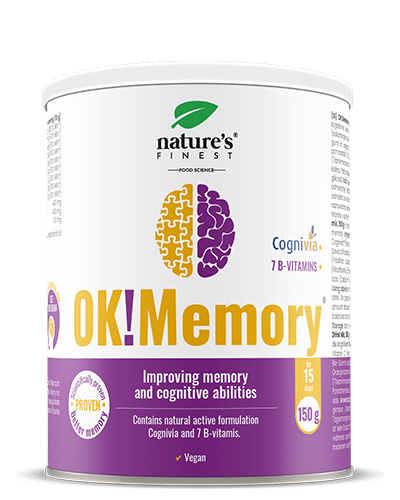 OK!Memory*
Improve concentration and memory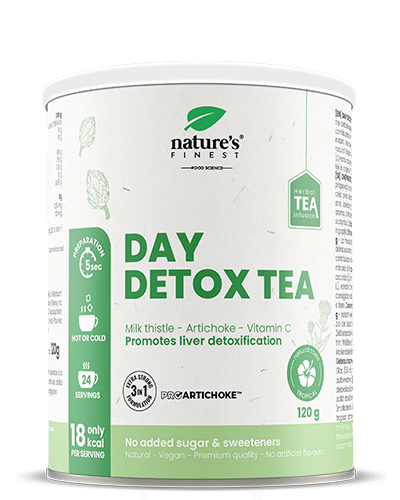 Day Detox Tea*
Natural tea blend with powerful healing herbs - white tea, milk thistle and artichoke extract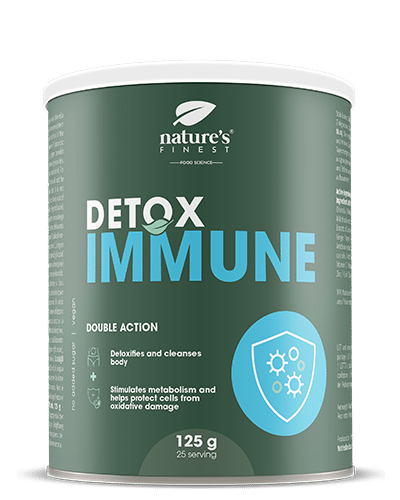 Detox Immune*
2-in-1 detox formula that cleanses the body and strenghtens your immune system