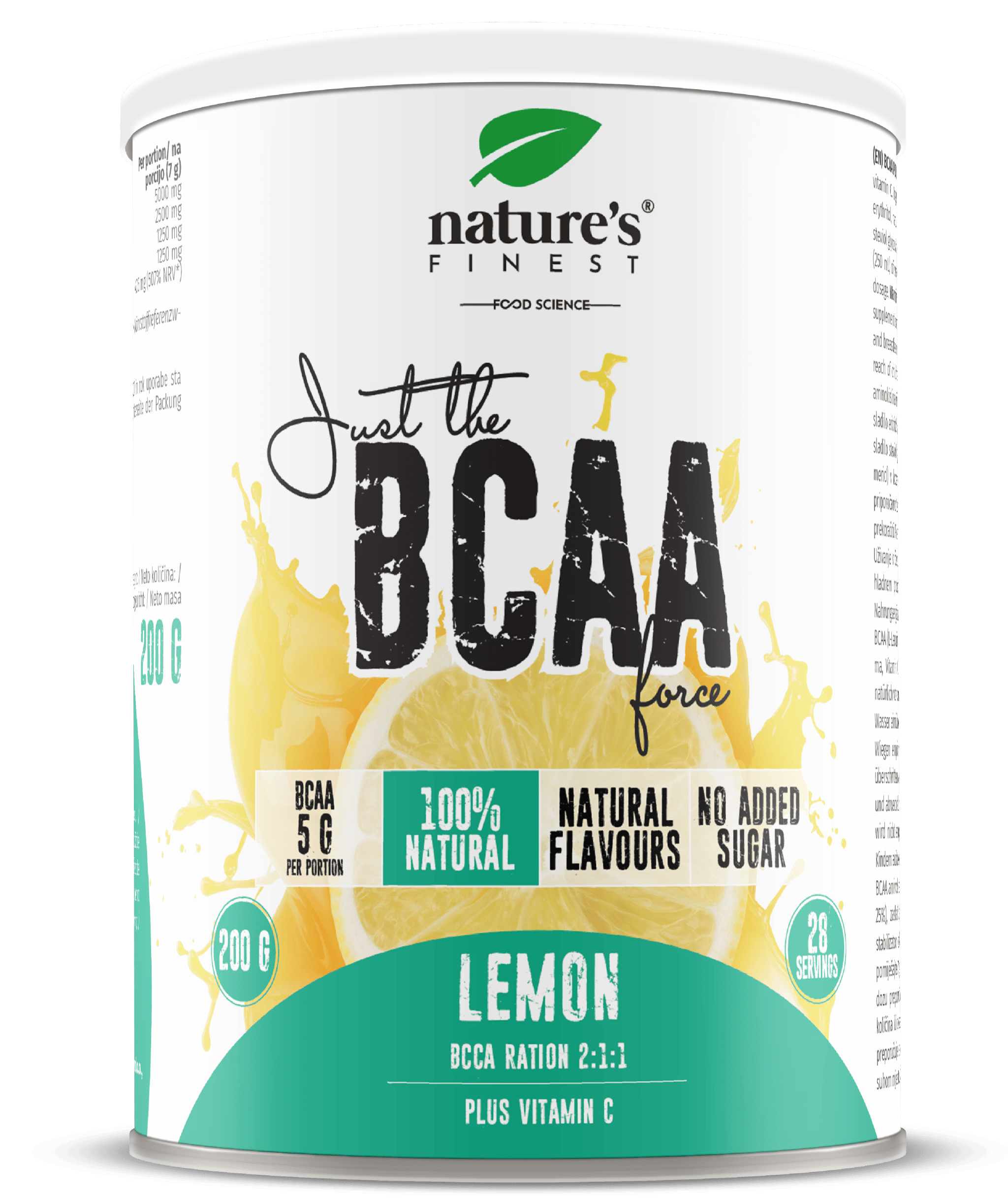 BCAA Power
Essential BCAA 2:1:1 powder
BCAA blend in the optimal 2:1:1 ratio of  Leucine, Isoleucine and Valine
Ideal for all types of sports
Help maximise recovery
Everyday amino acid supplement
5 g clear BCAA per portion
With added Vitamin C
100% natural, lemon flavor
Net 200 g | for 28 days
14-day refund policy

Free delivery for orders over 50€

Delivery within 6-7 working days









BCAA
BCAA, short for branched chain amino acids – valine, leucine, and isoleucine, are used by the body as sources of muscle energy.
Vitamin C
Vitamin C is an important antioxidant that protects our cells from oxidative stress. It is necessary for the normal functioning of bones, teeth, cartilage, gums, skin and blood vessels.
Lemon
Natural lemon flavour which adds freshness and a great taste to the drink. Without added sugar.
Adnen
This BCAA product is effective and I like the flavor. I have been using it ever since I started working out again and it's been helping me feel less sore, which is something I struggled with before.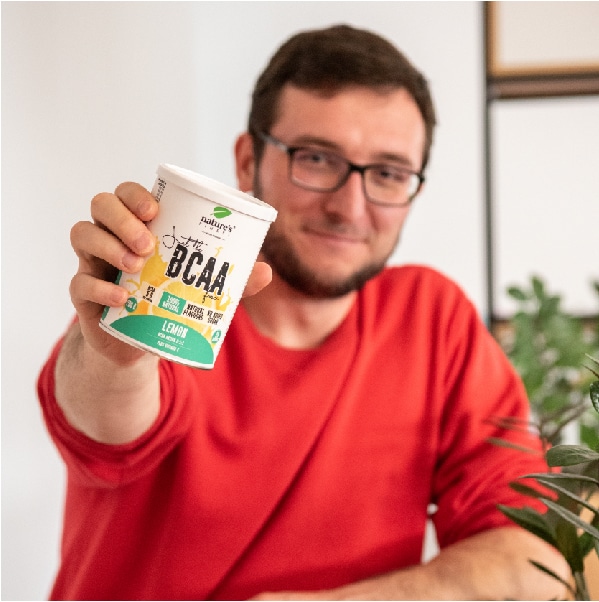 Rebeka
Really enjoying this BCAA blend, seems to be providing exactly the boost I needed for quicker recovery and preservation of muscle mass while dropping calories. I'm not looking to get super muscular, but it really helps me tone up.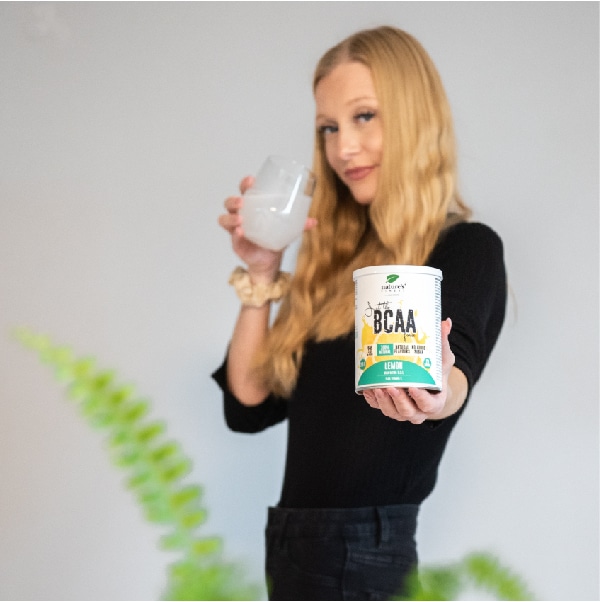 Neža
I just started working out at home and I noticed extreme muscle soreness, which kept me from sticking to my plan. After some research I found out about BCAAs and after trying it out, I can say that it really works. I recommend it
Why use our BCAA power blend?
With the optimal 2:1:1 ratio of leucine, isoleucine, and valine as well as added vitamin C, our BCAA blend provides the perfect ratio of essential amino acids to help you achieve your goals, while also helping you prevent oxidative damage to your joints, muscles and tendants.
What are the benefits of BCAA's?
BCAAs or branched chain amino acids naturaully occur naturally in protein, which helps to build important muscle. These essential amino acids can't be produced by your body so they must come from your diet — making this formula super-convenient as you can simply add it to a shake with no meal prep required.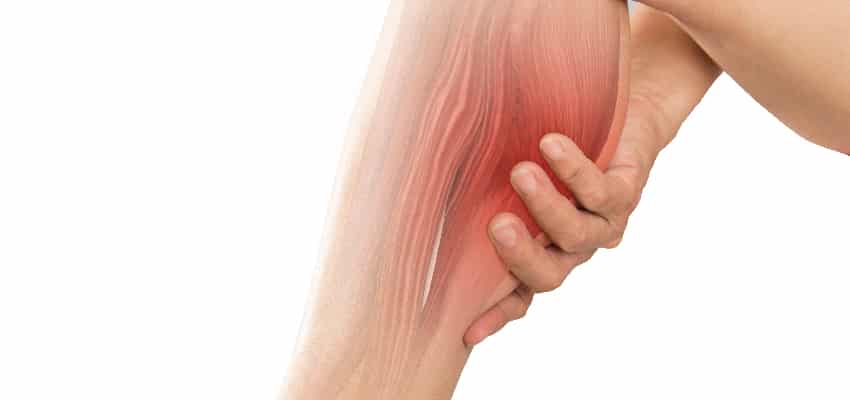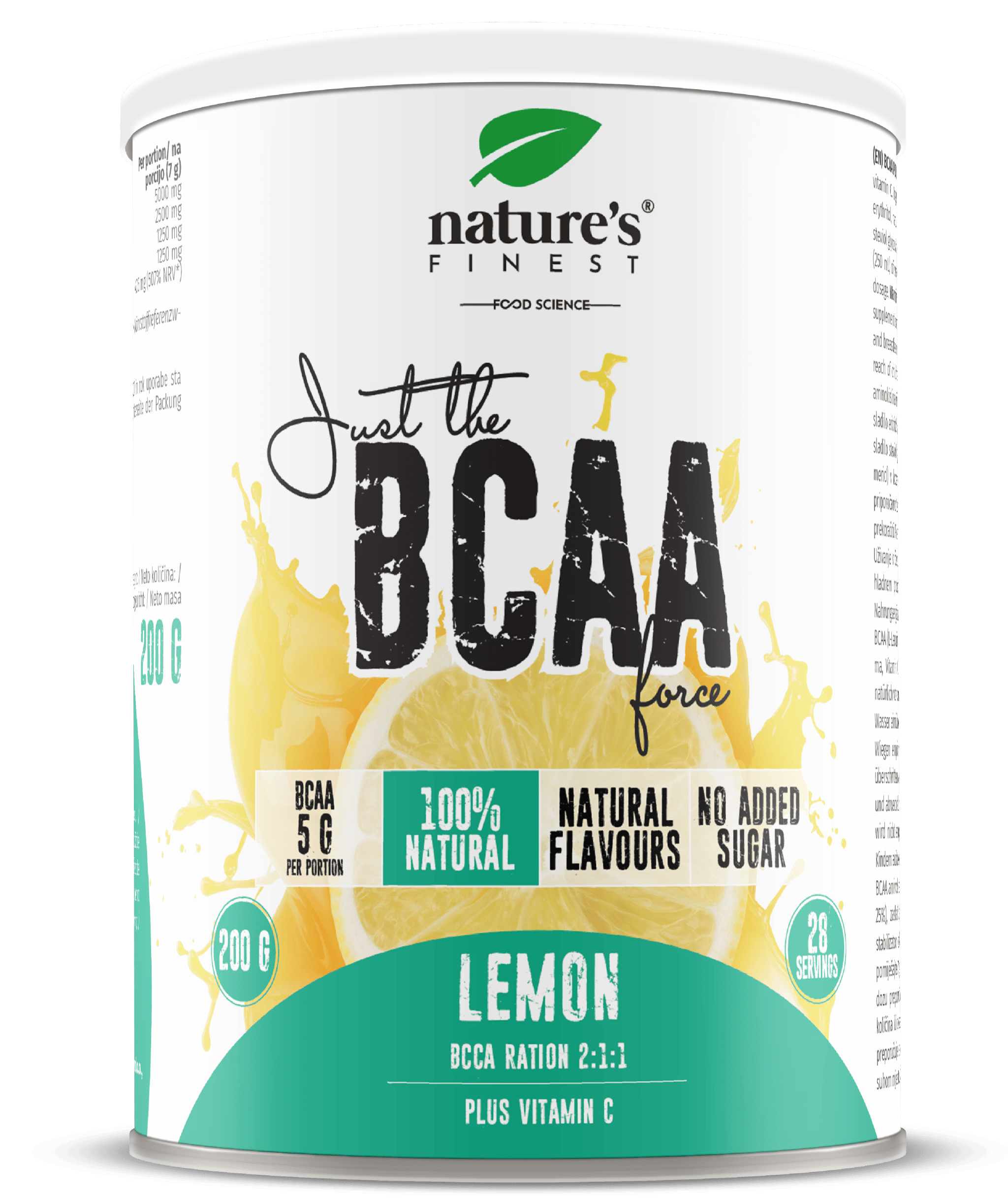 BCAA Power
High quality BCAA blend

Easy and quick to prepare

Optimal BCAA ratio 2:2:1

5 g clear BCAA per portion

With added Vitamin C

Help maximise recovery

Fresh natural lemon flavor, no added sugar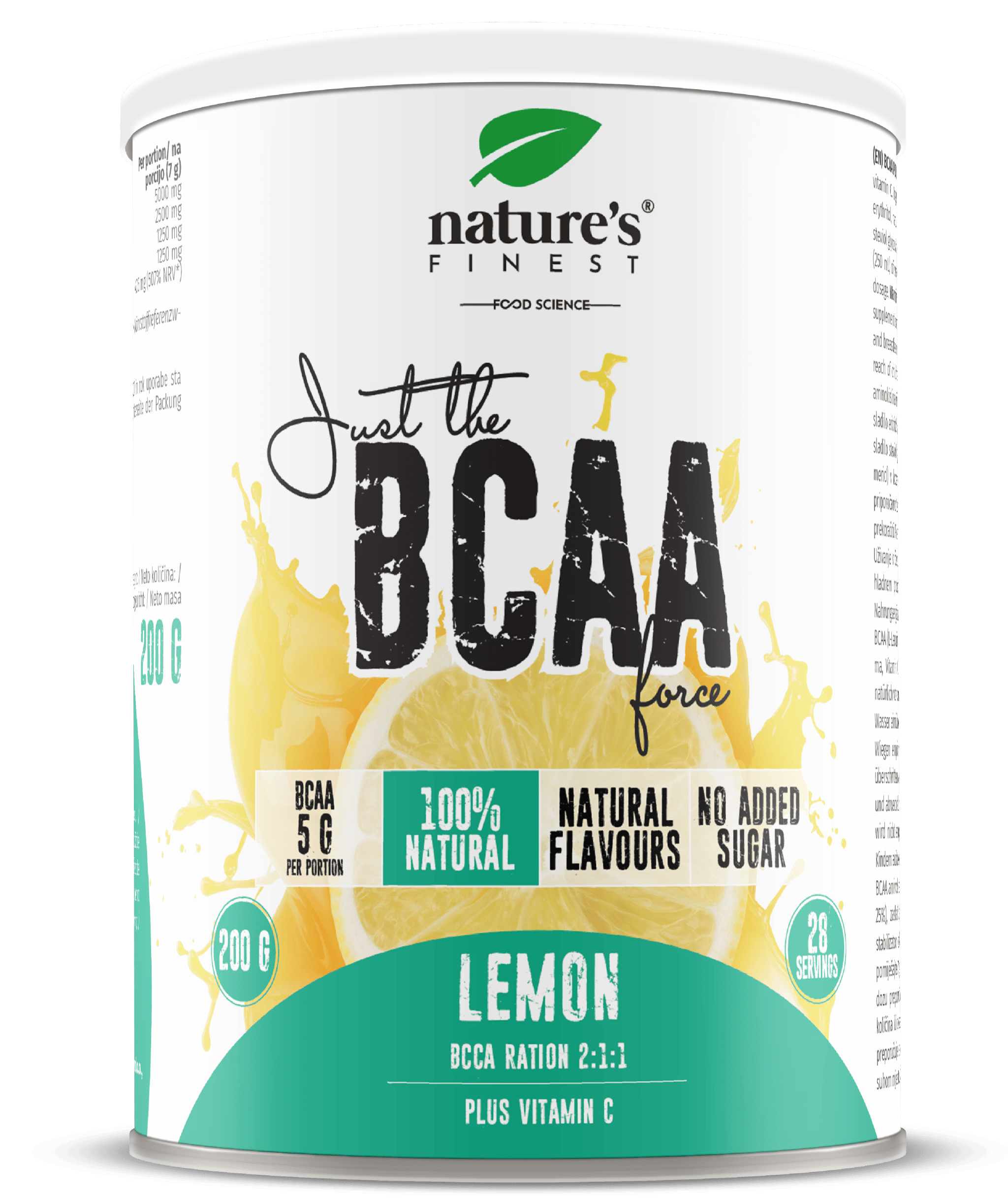 BCAA Power
Essential BCAA 2:1:1 powder
BCAA blend in the optimal 2:1:1 ratio of  Leucine, Isoleucine and Valine
Ideal for all types of sports
Help maximise recovery
Everyday amino acid supplement
5 g clear BCAA per portion
With added Vitamin C
100% natural, lemon flavor
100% purchase protection with the option of returning the product - no questions asked.
CUSTOMER REVIEWS





USAGE INSTRUCTIONS

Ingredients

Nutritional Values
USAGE INSTRUCTIONS

Mix 7 g (2 scoops) in a glass (250 mL) of water and drink before or after exercise. We recommend weighing for accurate dosage.

Warnings

The recommended daily amount or dose should not be exceeded. A food supplement is not a substitute for a balanced and varied diet. Consumption during pregnancy and breastfeeding is not recommended. Store in a cool, dry place. Keep out of the reach of children!

Ingredients

BCAA POWER – food supplement with sweeteners, BCAA amino acids and vitamin C

Ingredients: BCAA (L-leucine 50%, L-isoleucine 25%, L-valine 25%), sweetener erythritol, natural lemon flavour, Vitamin C (ascorbic acid), stabiliser: cellulose, sweetener steviol glycosides.

Nutritional Values

| | |
| --- | --- |
| Nutritional values | Per scoop (7 g) |
| BCAA | 5000 mg |
| of which L-levcin | 2500 mg |
| of which L-izolevcin | 1250 mg |
| of which L-valin | 83 g |
| Vitamin C | 406 mg (507% NRV*) |

* NRV = nutritional reference value
Only 45€ left till FREE DELIVERY
Special offer only here!
Add to your order and save!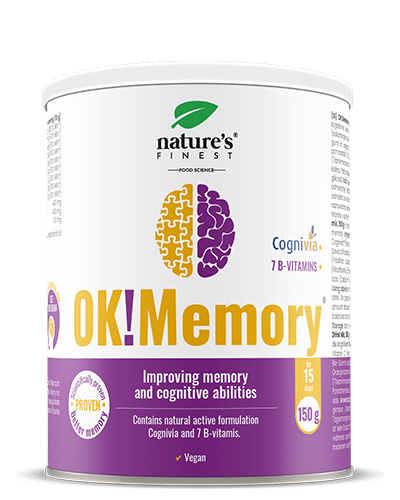 OK!Memory*
Improve concentration and memory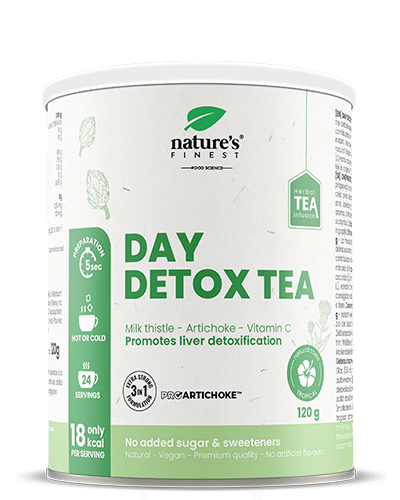 Day Detox Tea*
Natural tea blend with powerful healing herbs - white tea, milk thistle and artichoke extract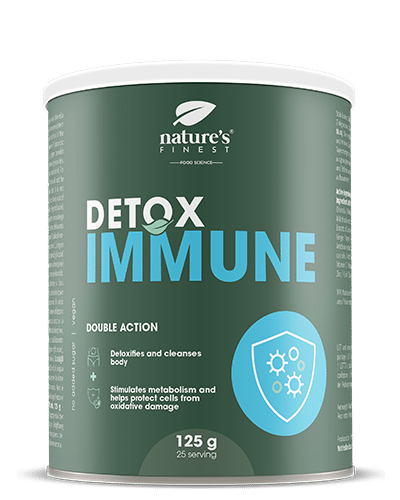 Detox Immune*
2-in-1 detox formula that cleanses the body and strenghtens your immune system