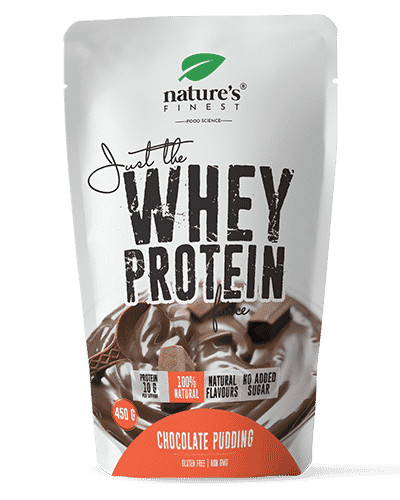 High Protein Chocolate Pudding Mix
Delicious high protein chocolate pudding for muscle growth and satisfying your sweet tooth guilt-free
10 g of PROTEIN per serving
Contains all essential amino acids for building muscle
Helps increase and maintain muscle mass
Exceptional chocolate taste with cacao and chocolate drops
High dietary fiber content
No artificial colors or flavors
No added sugars
Quick and easy preparation
Calorie friendly - only 100 kcal per serving, 12 servings
Net 450 g
14-day refund policy

Free delivery for orders over 50€

Delivery within 6-7 working days









All natural high quality ingredients
Whey protein
Whey is a complete, high quality protein that contains all of the essential amino acids and contributes to the growth and maintenance of muscle mass.
Rice protein
Rice proteins have an almost complete amino acid profile, as they contain 19 amino acids, of which 9 are essential.
Cacao powder
Natural cacao powder for a delicious chocolate taste, without adding any sugar or artificial ingredients. Cacao is also a source of magnesium and iron.
Chocolate drops with 70% cocoa
Organic dark chocolate drops with 70% cocoa for maximum chocolate craving satisfaction.
Rice drink powder
Rice drink is an increasingly popular substitute for cow's milk. It is great for people who have problems with lactose intolerance and various allergies.
Ana
When I first tried it I almost couldn't believe how good it is! I made it with rice coconut milk and the texture was so creamy as well. Plus I like that it contains 10g of protein per serving, to help with my training.
Mark
9/10 on taste, the chocolate bits really help to make it so good! It's a great desert for those who are tracking their macros, but even if you aren't, it's just good to know that you are not putting in some processed junk in your body. All natural ingredients here, I already ordered it again
Pamela
I have it my pantry for when I get some sweet cravings, because it's so easy and quick to prepare. I also add some banana or berries sometimes, it goes great with chocolate. I recommend it
Convnenient and delicious way to get more muscle building protein!
With a smooth creamy texture and high content of protein and fiber, it's the perfect way to get all the essential nutrition your body needs to build strong muscle and be full of energy, while enjoying a delicious calorie friendly dessert!
The blend of cacao powder and 70% organic chocolate with whey and plant protein is a favorite of all athletes or anybody looking for a balanced guilt-free snack or dessert.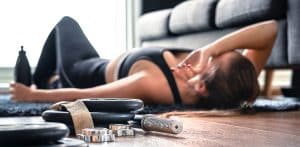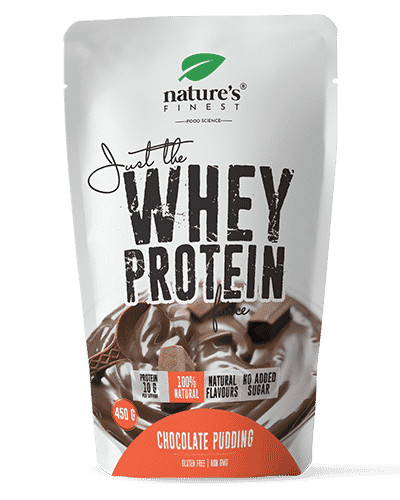 High Protein Chocolate Pudding Mix
Delicious dessert for muscle growth

All natural - no artificial colors or flavors, no addded sugar

Exceptional chocolate taste with cacao and delicious chocolate drops

Quick and easy preparation

10 g of protein per serving

Calorie friendly - 100 kcal per serving, 12 servings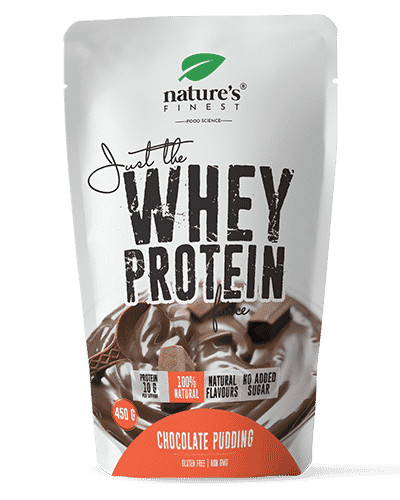 High Protein Chocolate Pudding Mix
Delicious high protein chocolate pudding for muscle growth and satisfying your sweet tooth guilt-free
10 g of PROTEIN per serving
Contains all essential amino acids for building muscle
Helps increase and maintain muscle mass
Exceptional chocolate taste with cacao and chocolate drops
High dietary fiber content
No artificial colors or flavors
No added sugars
Quick and easy preparation
Calorie friendly - only 100 kcal per serving, 12 servings
100% purchase protection with the option of returning the product - no questions asked.
CUSTOMER REVIEWS





USAGE INSTRUCTIONS

Ingredients

Nutritional Values
USAGE INSTRUCTIONS

Mix with water or milk (0.3 dl). The recommended daily amount is 35 g. You can also prepare it with plant based drinks like oatmeal, rice, almond drink etc.

Add less liquid for a thicker pudding texture. Store the prepared pudding in the refrigerator and consume in the same day.

Ingredients

High Protein Chocolate Pudding Mix

Ingredients: Whey protein, rice drink powder, sweetener erythritol, cocoa (theobroma cacao) powder, emulsifier: guar gum, rice protein, chocolate drops with 70% cocoa, stabilizer: cellulose, natural chocolate aroma.

Contains milk, lactose. May contain traces of gluten, peanuts, nuts, soy and sesame.

Nutritional Values

| | | |
| --- | --- | --- |
| Nutritional values | Per 100 g | Per serving (30 g) |
| Energy | 1195 kJ/286 kcal | 418 kJ/100 kcal |
| Fat | 5,6 g | 1,9 g |
| of which saturated fat | 3,9 g | 1,4 g |
| Carbohydrates | 39 g | 14 g |
| of which sugars | 8,0 g | 2,8 g |
| Fiber | 15 g | 5,0 g |
| Protein | 27 g | 10 g |
| Salt | 0,33 g | 0,11 g |

* NRV = prehranska referenčna vrednost
Only 45€ left till FREE DELIVERY
Special offer only here!
Add to your order and save!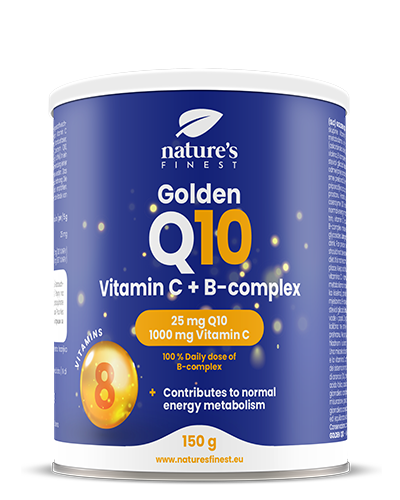 Golden Q10*
Revolutionary formula with coenzyme Q10, vitamin C and B-complex for protection against oxidative damage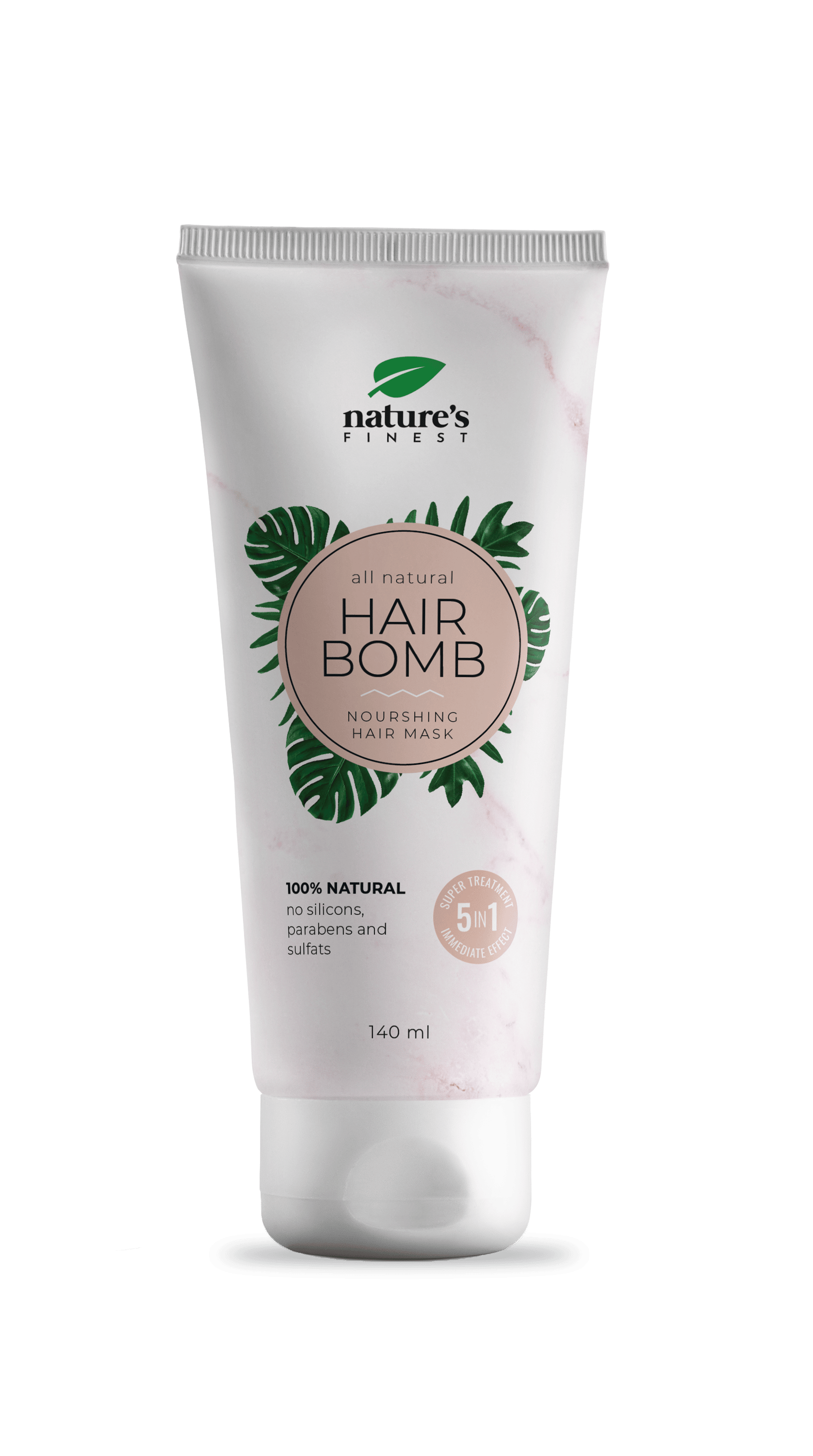 All Natural Hair Bomb*
100% natural hair restoration mask with 5-in-1 action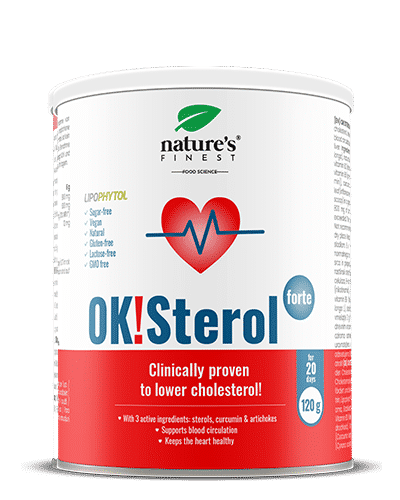 OK!Sterol Forte*
Clinically proven 6-in-1 formula for lowering bad cholesterol