2x IMUNUP + Vitamin D3 powder
dietary supplement
With 7 amino acids, 11 vitamins and 8 minerals for strong immune system 
First aid for a weakened immune system
Daily dose that covers all your needs for vitamins and minerals
With amino acids
Without sugar
Net 120 g | for 40 days
14-day refund policy

Free delivery for orders over 50€

Delivery within 6-7 working days









ONLY PROVEN EFFECTIVE INGREDIENTS!
11 VITAMINS
Vitamin A is important for healthy skin and mucous membranes, which are often inflamed during colds. Group B vitamins (B1, B2, B5, B6, B8, B9, B12) help protect the nervous system, support the formation of red and white blood cells, contribute to normal cell division and normal energy metabolism. Another important group are Vitamins C, B2 and E, which act as powerful antioxidants and help prevent the oxidation of important cellular components, protect cells from oxidative damage and maintain their functionality.
8 MINERALS
Copper, manganese and selenium act as antioxidants and thus protect cells from oxidative stress, iron is involved in transporting oxygen throughout the body, zinc helps maintain a healthy immune system, iodine is a key element for proper thyroid function, magnesium helps support muscle function and chromium helps to maintain normal blood sugar levels and improves the function of organs responsible for digestion.
7 AMINO ACIDS
Contains 7 essential amino acids: L-arginine, Taurine, L-glutamine, Glycine, Lysine, L-methionine and Cystine.
Kaj so prednosti Nature's Finest ImunUp napitka?

V obliki okusnega napitka
7 aminokislin, 11 vitaminov in 8 mineralov
V obliki za optimalno absorpcijo
Brez dodanih sladkorjev

V kapsulah, neprijetno goltanje
Ne vsebujejo popolnega spektra vitaminov, mineralov in aminokislin
V drugih oblikah s slabšo absorpcijo
Z dodanimi sladkorji
Monica
I am extremely pleased with this drink. It combines 11 vitamins, 8 minerals and 7 amino acids in one package for a really great price.
Lucy
This drink is yummy! I like it especially because with one scoop I get all the vitamins and minerals for the day.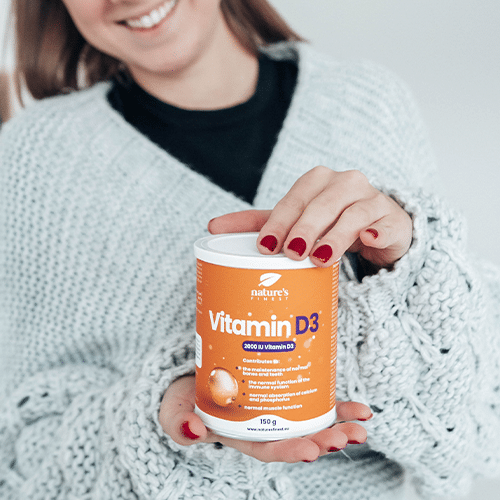 Jennifer
I really recommend this .. One, two scoops a day, especially if you feel that getting sick, and you're immediately like new.
Pozabite na neprijetno goltanje tablet!
Nedavno objavljena študija je pokazala, da ima več kot 40% odraslih težave s požiranjem tablet ali kapsul. Odkrili so, da ljudje v nekaterih primerih celo preskočijo jemanje predpisanih zdravil ali dopolnil prav zaradi težav s požiranjem tablet.
Zavrzite tablete – uporabljajte dopolnila v prahu!
Da naše telo lahko pravilno uporabi vitamine, minerale in druga hranila je ključnega pomena, da se ti pravilno absorbirajo.
V primerjavi s tableti, ki se začnejo prebavljati v želodcu, se dopolnila v prahu začnejo prebavljati že takoj v ustih – in zaradi boljše biorazpoložljivosti hitreje vstopijo v krvi obtok in zagotovijo hitre in zanesljive rezultate!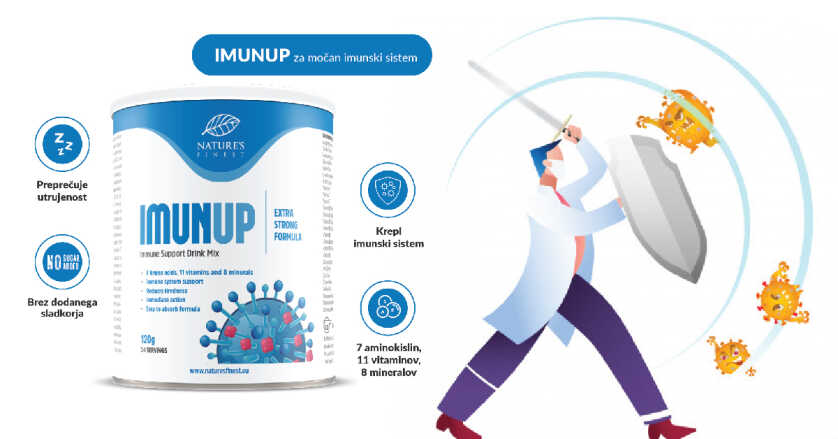 2x IMUNUP + Vitamin D3 powder
A revolutionary drink with 7 amino acids, 11 vitamins and 8 minerals

Supports for the immune system

Reduces inflammation in the body

Relieves muscle and joint pain

The daily dosage provides 100% of the daily needs of the most important micronutrients

No added sugar

Formula for optimal absorption
2x IMUNUP + Vitamin D3 powder
With 7 amino acids, 11 vitamins and 8 minerals for strong immune system 
First aid for a weakened immune system
Daily dose that covers all your needs for vitamins and minerals
With amino acids
Without sugar
100% purchase protection with the option of returning the product - no questions asked.





USAGE INSTRUCTIONS

Ingredients

CUSTOMER REVIEWS (

0

)
USAGE INSTRUCTIONS

IMUNUP: The recommended daily dose is 24 g (2 scoops). Mix in a glass of water and consume as soon as the powder dissolves. We recommend one scoop in the morning and one in the afternoon/evening. 24 g contains 100% NRV for vitamins and minerals.

Vitamin D3 powder: The recommended daily dose is 5 g (1 scoop) along with a high-fat meal.

Warnings

A dietary supplement is not a substitute for a balanced and varied diet. The recommended daily dosage must not be exceeded. Keep out of reach of children! Pregnant woman and breastfeeding mothers are not advised to consume the product.

Ingredients

IMUNUP – dietary supplement.

Ingredients: Maltodextrin, amino acids (L-glutamine, L-arginine, L-lysine, taurine, glycine, L-methionine, L-cystine), natural flavours, concentrated orange juice (dry orange extract (2.5%)), acid: citric acid, minerals (marine magnesium oxide, iron pyrophosphate, zinc sulfate, manganese sulfate, copper sulfate, chromium chloride, potassium iodide, sodium selenite), color: beta-carotene, vitamins (C, E, B3, A, B5) , B12, B6, B1, B2, B9, B8), sweeteners: sucralose and acesulfame potassium.

Vitamin D3 powder – a dietary supplement.

Ingredients: maltodextrin, erythritol, vitamin D3 (cholecalciferol), natural lemon aroma (3%), stabilizer: cellulose powder, steviol glycosides.

CUSTOMER REVIEWS (

0

)
Only 45€ left till FREE DELIVERY
Special offer only here!
Add to your order and save!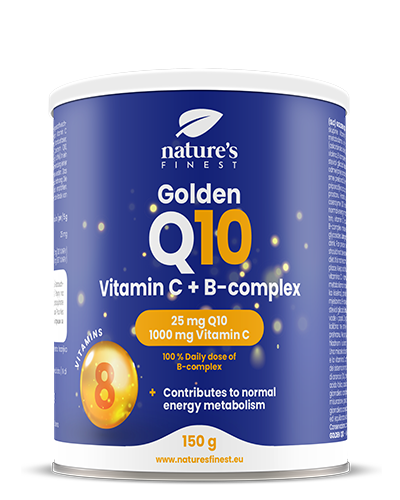 Golden Q10
Revolutionary formula with coenzyme Q10, vitamin C and B-complex for protection against oxidative damage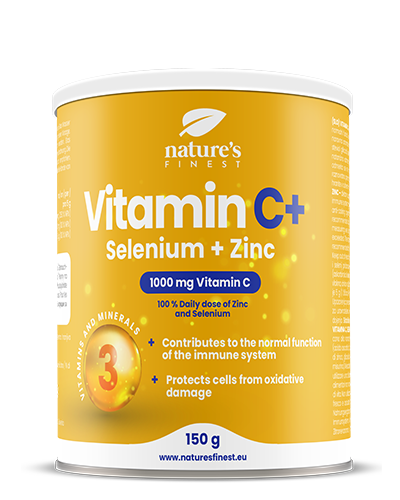 Vitamin C + Selenium + Zinc*
Revolutionary formula with vitamin C, selenium and zinc for strong immune system!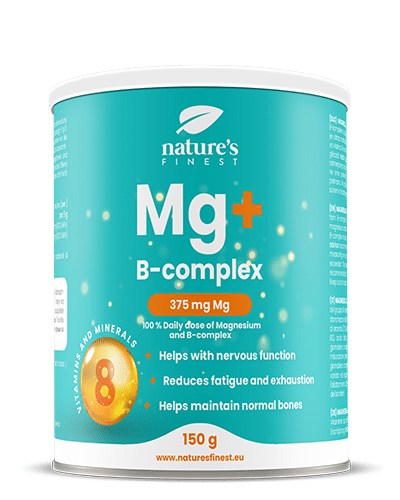 Magnesium + B-complex
A revolutionary formula with magnesium and B vitamins to reduce fatigue and exhaustion