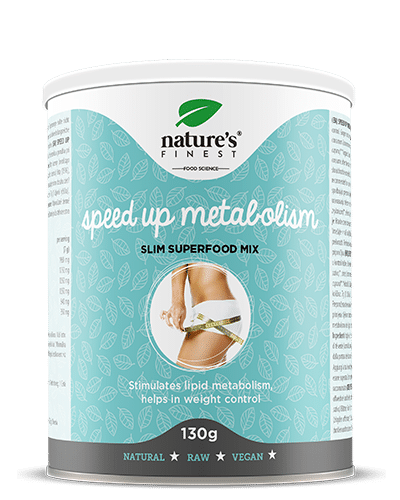 Speed Up Metabolism
dietary supplement
Naturally boost fat metabolism
100% natural
Raises energy levels
Boosts metabolism
Supports fat metabolism
Vegan
Raw
Net 130 g | for 18 days
14-day refund policy

Free delivery for orders over 50€

Delivery within 6-7 working days









REGULATE DIGESTION AND BOOST FAT METABOLISM NATURALLY
The Speed Up Metabolism superfood blend contains a combination of active ingredients that boosts your metabolism and helps you lose extra kilos faster.
100% NATURAL AND EFFECTIVE INGREDIENTS
ALFALFA
Alfalfa is a plant, excellent source of vitamins and minerals, which has a great effect on glucose metabolism.
HEMP PROTEINS
Hemp proteins are rich source of plant proteins and unsaturated fatty acids.
CINNAMON
Cinnamon helps maintain normal blood sugar levels and a normal weight. It raises energy levels and prevents mental and physical fatigue.
GREEN TEA
Green tea is a popular herb that is often used in herbal blends and teas.
GINGER
Ginger helps maintain normal blood sugar levels, contributes to regular digestion and contributes to better physical well-being.
GUARANA
Guarana is used to maintain weight, as it contributes to good fat metabolism. In addition, it strengthens the immune system.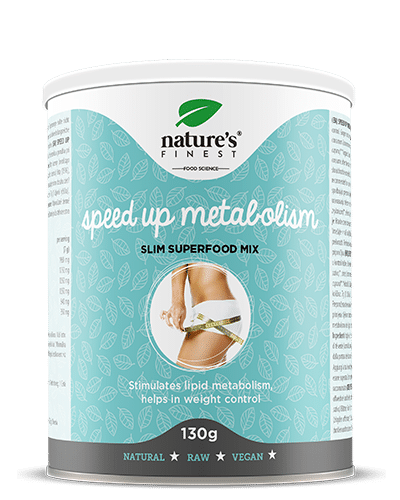 Speed Up Metabolism
Naturally boost fat metabolism

100% natural

Raises energy levels

Boosts metabolism

Supports fat metabolism

Vegan

Raw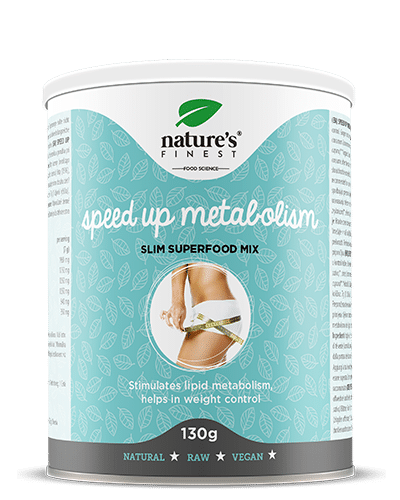 Speed Up Metabolism
Naturally boost fat metabolism
100% natural
Raises energy levels
Boosts metabolism
Supports fat metabolism
Vegan
Raw
100% purchase protection with the option of returning the product - no questions asked.
CUSTOMER REVIEWS





USAGE INSTRUCTIONS

Ingredients
USAGE INSTRUCTIONS

The recommended daily dose is 7g (2 teaspoons). Stir in water, juice or tea. We recommend you to take it after the main meal.

Warnings

A dietary supplement is not a substitute for a balanced and varied diet. The recommended daily amount or dose must not be exceeded. Keep out of reach of children! Pregnant woman and breastfeeding mothers are not recommended to use the product. Store in dry and cool place.

Ingredients

Speed Up Metabolism – a dietary supplement.

Ingredients: Alfalfa leaves (medicago sativa) powder, hemp (cannabis sativa) protein powder, cinnamon (cinnamomum zeylanicum) powder, green tea (camellia sinensis) powder, ginger (zingiber officinale) powder, guarana (paullinia cupana) powder.
Only 45€ left till FREE DELIVERY
Special offer only here!
Add to your order and save!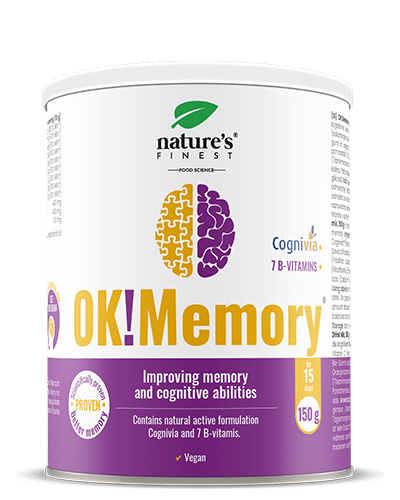 OK!Memory*
Improve concentration and memory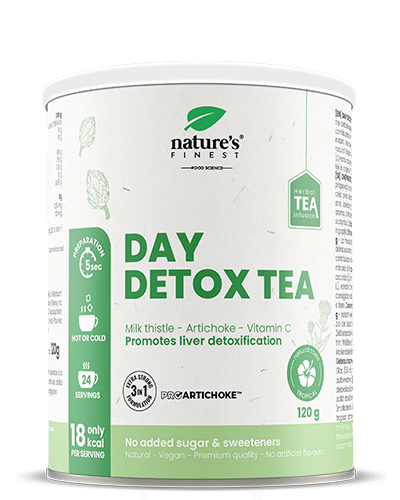 Day Detox Tea*
Natural tea blend with powerful healing herbs - white tea, milk thistle and artichoke extract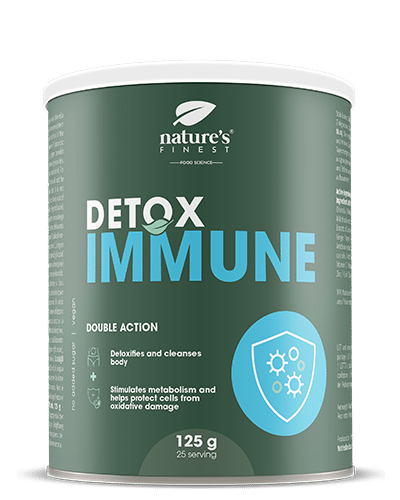 Detox Immune*
2-in-1 detox formula that cleanses the body and strenghtens your immune system